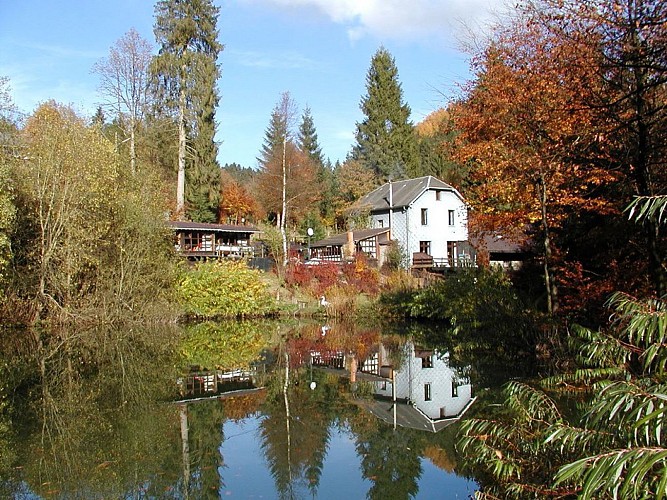 Credit : https://encrypted-tbn0.gstatic.com/images?q=tbn%3AANd9GcTnVIGcCqOjVKKmdtBY8roSJeLtWorI-JhZj-bioJCXC9G9vEu7&usqp=CAU
The "Moulin du Bayehon" name comes from the Bayehon waterfall we have previously seen.
It's a brewery/restaurant that offers salty dishes as well as sweet dishes that are made out of local products and regional drinks. The restaurant has a wide indoor and outdoor capacity. It also benefits a patio that offers a view on the ponds, where it is possible to practice fishing.
The "Moulin du Bayehon" is since 2017 classified as "Bistrot du terroir".
Infos techniques
64 Route du Bayehon
4960 Malmedy
Lat : 50.4660465
Lng : 6.0905924