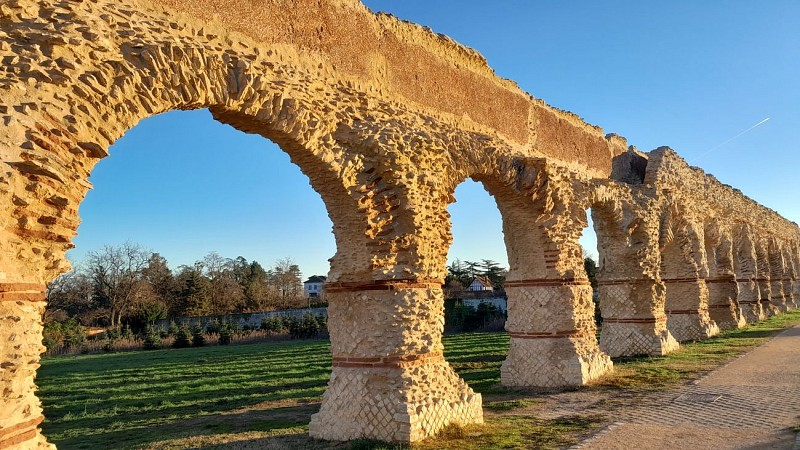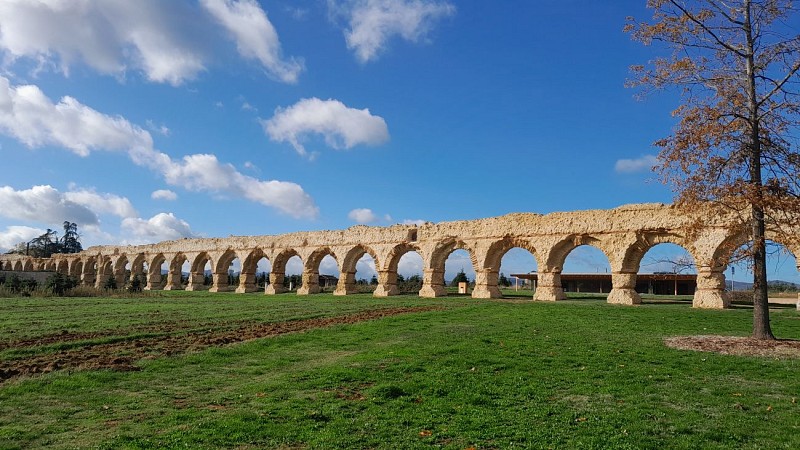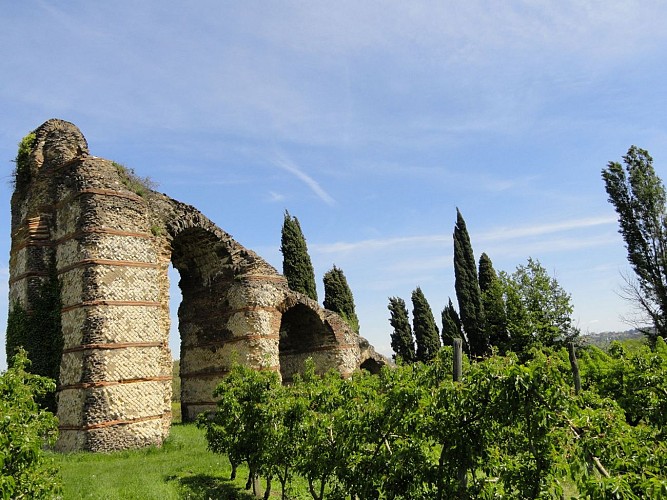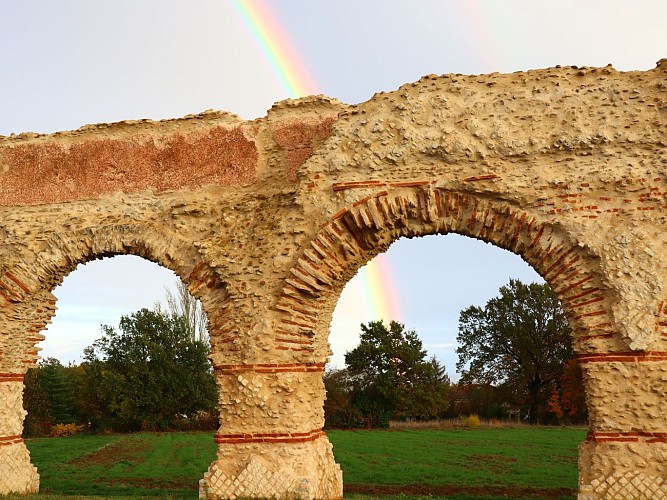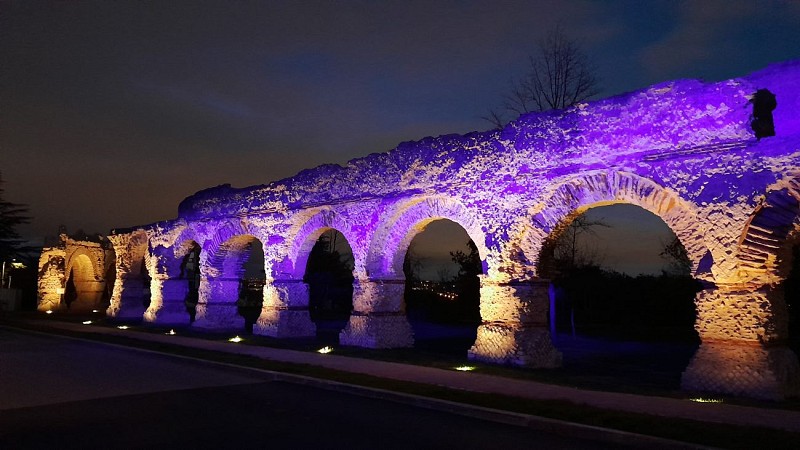 Aqueduc du Gier - Site du Plat de l'Air (roman aqueduct)
This aqueduc, which was collecting water from the Gier river in Saint-Chamond, transported it along 86 km to Fourviere. Built in the 2nd century AD, it supplied Lyon with water. Guided tours in English on reservation for groups.
Several remains are still visible nowadays, such as in the towns of Brignais and Chaponost.

The "Site du Plat de l'Air" (siphon of the Yzeron river), in Chaponost, is the longest section of aqueduct to see in France. 72 arches are still standing. The site is a french classified historical monument (administrative procedure to protect a monument that is interesting from a historical, artistic or achitectural point of view).
Technical information
Le Plat de l'Air Route des Pins
69630 Chaponost
Lat : 45.72245
Lng : 4.761758