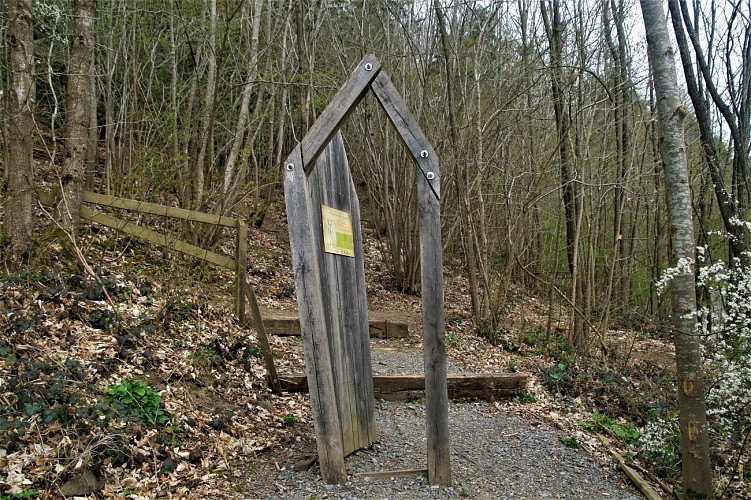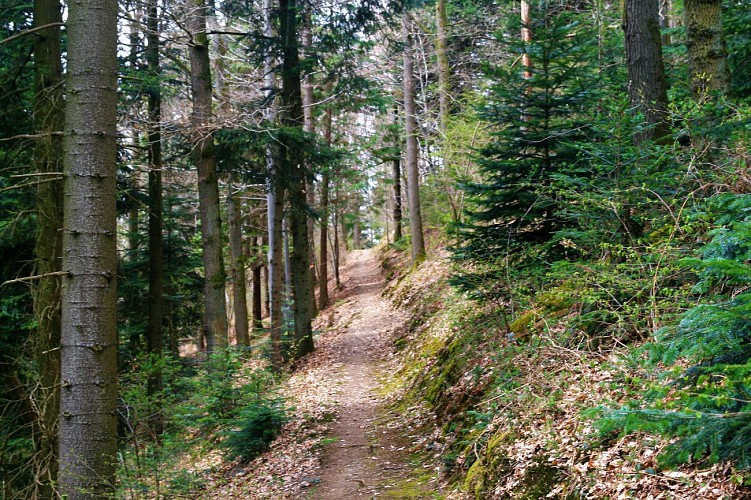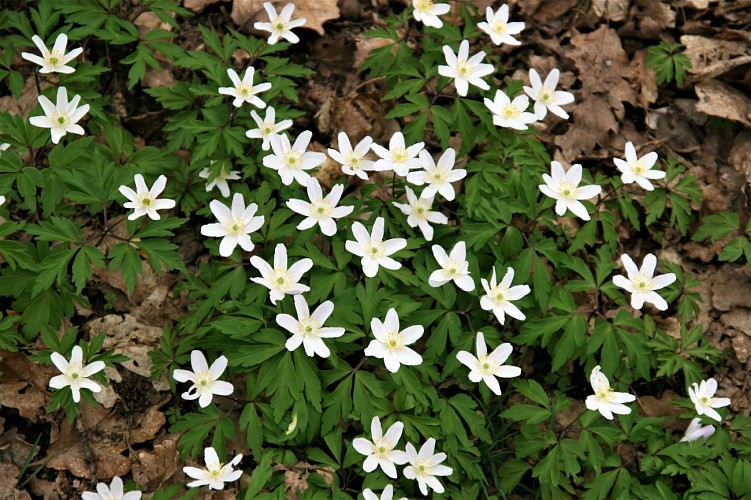 Credit : Geopark Famenne-Ardenne
You are now standing 260 metres above the village of Forrières, at a spot known as "Coray". Ahead of you stretches a 6-hectare arboretum well worth the visit, planted with false acacia, ash, beech, hornbeam, oak, wild cherry and maples. The arboretum also provides a haven for local wildlife, and it is not uncommon to encounter hares, squirrels and even, if you are lucky, roe deer. It is also the starting point for a 2.1 km waymarked trail dotted with fun, interactive games: a blindfold recognition kit, land art and observation games.

Good to know :
What exactly is an arboretum ?
In essence, it is a park given over to the experimental growing in open ground of trees and shrubs of many different species, generally exotic, in order to study their behaviour. It offers a display of trees and shrubs that are labelled with their common and scientific names, and their continent of origin. The purpose of an arboretum is scientific, educational and aesthetic. Species are classified either according to their family, or by ecological site, or by geographic origin.
Technical information
43 N849
6953 Rochefort
Lat : 50.1367068
Lng : 5.2792954