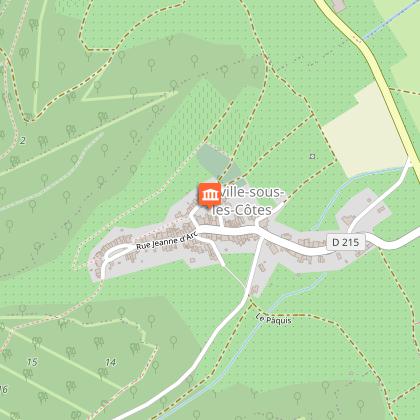 OUTSTANDING VILLAGE VIEVILLE
This historic village is dominated by the presence of an architecture of the eighteenth century.
Several fronts, particularly in the upper village street, retain architectural elements.
The rest of the village consists of houses built in the nineteenth century.
Two kinds of houses coexist: some for a polyagriculture and others are wine houses.
The first consists of farms to large volumes for the storage of fodder and animal housing.
The second presents the houses of many smaller, often single-level, not having a pore in front and a window, but we guess the important wineries.
The village street is a village built around a large central street. The houses are little wide and very long. They are distributed side by side along this axis. Two magnificent laundries hall type above the village and at the entrance with its égayoir are the major elements.
A German cemetery of the First World War is also located in the vineyards near the church.
Infos techniques
55210 VIGNEULLES LES HATTONCHATEL
Lat : 49.002565
Lng : 5.689531