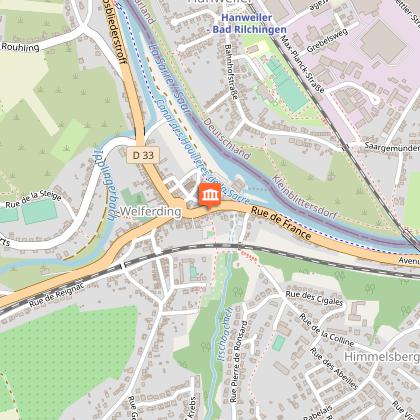 LE PRÉ DES SAVEURS / THE MEADOW OF SAVOURS
Come and appreciate the "hidden treasures" of my garden, it is surprisingly diverse! Formerly a family property, this former seigniorial meadow located in Sarreguemines, in the Welferding district, will allow you to discover more than 150 aromatic and medicinal plants, under the watchful eye of my daughters "Les Abeilles".

Thanks to this inspired and generous nature, you will learn how to make a balm, an oil, a decoction or to prepare cooking recipes based on herbs and flowers that will surprise your family and friends.

You will follow my advice on these herbs that can be sown, cut and multiplied without much maintenance.

Sweet, sour, aniseed, pungent or bitter, you will have the leisure to compare the flavours.

Demonstrations :
* Recognise, smell and taste the "Simples".
* Recipes from our grandmothers.
* Ancestral legends.

Favorite products:
* Honey, pollen and propolis.
* Aromatics.
* Jams.

The little extra!
* Visit of the apiary.
* Plants: advice on how to use them, cultivation and cuttings.
* Guided tour of the garden in French possible on registration with the Tourist Office at fixed dates and times.
Technical information
145 rue de France
57200 SARREGUEMINES
Lat : 49.1129272
Lng : 7.0484063