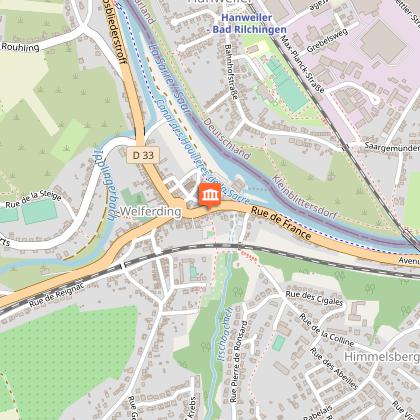 LE PRE DES SAVEURS / THE MEADOW OF SAVOURS
Come to see the 'Hidden Treasures' of my garden, it is surprisingly diversified!
It is a former familial property situated in Sarreguemines in the Welferding's neighborhood which will make you discover more than 150 aromatic and medicinal plants under my daughters' eyes: the bees.
Thanks to this inspired and generous nature, you'll learn to realize a balm, an oil, a brew or to prepare cooking recipes with herbs and flower which will surprise your family and friends.
You'll follow my advice about these herbs that spread and multiplied themselves without a lot of maintenance.
Soft, sweet, acid, flavoured with anise, sparkling or bittering, you'll have all the time to compare the savours.
Demonstrations:
- To recognize, smell and taste the 'Simples'.
- Homemade recipes.
- Ancestral legends.
Favorite products:
- Honey, pollen and propolis.
- Herbs.
- Jams.
The plus one:
- Visit of the hives.
- Plants: use, culture and taking of cuttings advice.
- Possibility of a guided tour of the garden in French by subscription in the Office de Tourisme (Tourism Office) on set dates and time in July/August.
Information: 00333.87.98.80.81
The Meadow of Savours is in a partnership with the operation 'Terroir et Patrimoine' (Local Products and Heritage).
Infos techniques
145 rue de France
57200 SARREGUEMINES
Lat : 49.1129272
Lng : 7.0484063
2 informations complémentaires
Contact
Tel : 03 87 98 15 16
Email : georges.collin@numericable.fr

Producteur de la donnée
Ces informations sont issues de la plateforme SITLOR - Système d'Information Touristique - Lorraine
Elles sont synchronisées dans le cadre du partenariat entre Cirkwi, l'Agence régionale du Tourisme Grand Est et les membres du comité technique de Sitlor.