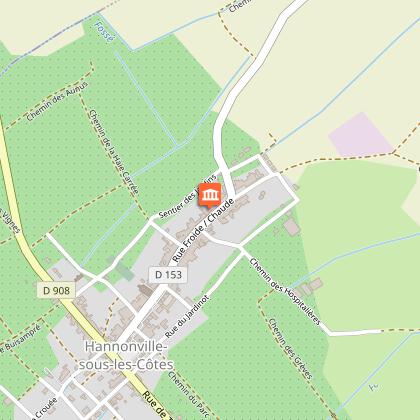 MAISON DES ARTS ET TRADITIONS RURALES
The folk museum is located in a village at the foot of the Meuse Hills.
The visit begins with a typical country cottage occupied by farmers or winegrowers in the 1850s, with its furniture, everyday objects, farming implements etc. Beyond that is the ecogarden and facilities designed to promote good gardening practices.
The visit is fun and is designed to appeal to all the senses. A beehive provides information about beekeeping.
See the oil mill and watch as oil-bearing plants such as walnuts and canola produce oil.

Exhibitions, events for school groups, holiday camps and the general public. An eco-shop sells local produce, arts and crafts, books and fair trade products. The folk museum also organises special-interest days: contact us for information.
Infos techniques
87 Rue Chaude Association Ecomusée
55210 HANNONVILLE SOUS LES COTES
Lat : 49.042798
Lng : 5.661854