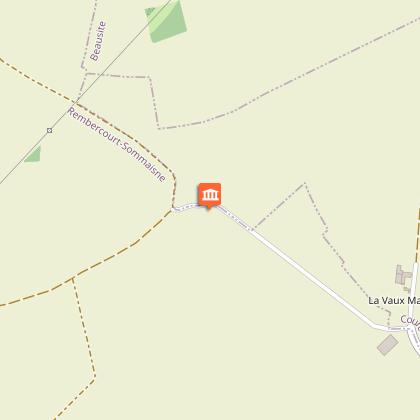 MONUMENTS DE LA BATAILLE DE VAUX MARIE
September 6, 1914 - Decisive victory and pursuit
Step 10>13 "In the footsteps of Those of 14"
To stop the German advance, the 106th IR took position near Rembercourt on 6 September and suffered several days of intense bombardment. On the night of the 9th to the 10th, when the German infantry attacked, a storm caused total darkness and heavy rain. A violent hand-to-hand struggle began, the German offensive was repelled, and victory was achieved. It is hard-won: of its 70 men, Maurice Genevoix only found 21. After a few days of rest in Seigneulles, the pursuit began.
Infos techniques
55250 REMBERCOURT SOMMAISNE
Lat : 48.9335587
Lng : 5.1971176