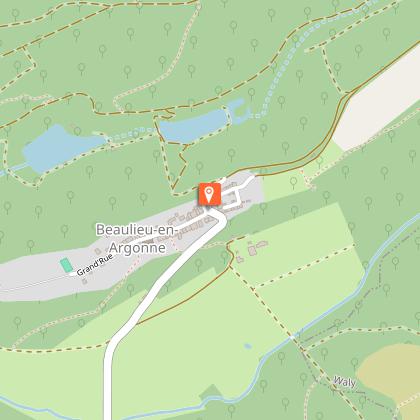 Set in a brick building, the abbey's press was operational until the end of the 19th century. The well-exposed south - southwest facing slope used to be covered with wines; disappeared with phylloxera epidemic at the start of the 20th century. The press is a protected historical monuments thanks to the personal intervention of President Poincaré in 1926. It comprises a shaft and a counterbalance weighing almost 30 tons with was able to process 3000 kg of grapes.
Infos techniques
55250 BEAULIEU EN ARGONNE
Lat : 49.0324507
Lng : 5.0687108
2 informations complémentaires
Contact
Tel : 03 29 70 68 62
Email : beaulieuenargonne@orange.fr

Producteur de la donnée
Ces informations sont issues de la plateforme SITLOR - Système d'Information Touristique - Lorraine
Elles sont synchronisées dans le cadre du partenariat entre Cirkwi, l'Agence régionale du Tourisme Grand Est et les membres du comité technique de Sitlor.