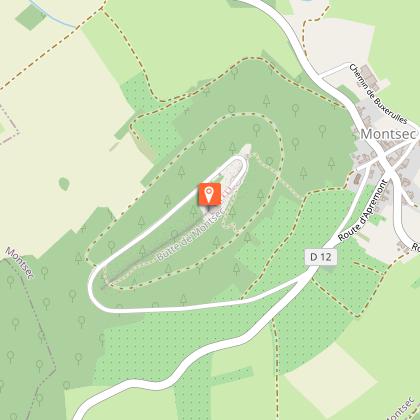 MONTSEC HILL AMERICAN MEMORIAL
An isolated outcrop, Montsec Hill is 375 metres high and situated along the Meuse. Now crowned with the American Memorial, an imposing classic circular colonnade that has at its centre a bronze relief map of St. Mihiel salient, it illustrates the region's military operations. It was built by the Americans in 1932 from Euville limestone and carries the names of the American battalions that fought in the sector in 1918. From the top of the hill, the view extends over Madine Lake and the banks of the Meuse River.
Infos techniques
55300 MONTSEC
Lat : 48.889277
Lng : 5.712472
2 informations complémentaires
Contact
Tel : 03 83 80 01 01
Email : saint-mihiel@abmc.gov

Producteur de la donnée
Ces informations sont issues de la plateforme SITLOR - Système d'Information Touristique - Lorraine
Elles sont synchronisées dans le cadre du partenariat entre Cirkwi, l'Agence régionale du Tourisme Grand Est et les membres du comité technique de Sitlor.