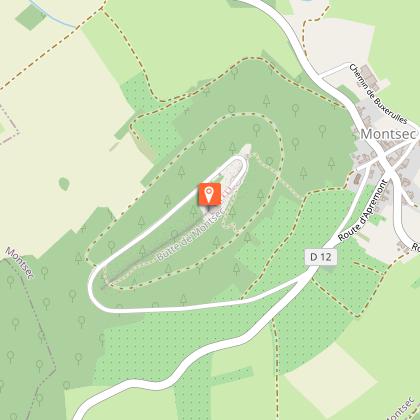 MONTSEC HILL AMERICAN MEMORIAL
Located in the Côtes de Meuse, at the top of the Montsec hill (375 meters), this Euville stone rotunda erected in 1932 by the architect Egerton Swartout pays tribute to the American units who fought in the Saillant de Saint-Mihiel from September 12 to 16, 1918 and allowed the liberation of several municipalities in the area. In the center of the colonnade is a bronze orientation table which reproduces in relief the location of the villages and locates the battles of the Saillant de Saint-Mihiel.

The Butte de Montsec is an isolated hill (375 meters) which offers a magnificent panoramic view over Madine Lake and the Côtes de Meuse.

The site is freely accessible all year round.
Infos techniques
55300 MONTSEC
Lat : 48.889277
Lng : 5.712472
2 informations complémentaires
Contact
Tel : 03 83 80 01 01
Email : saint-mihiel@abmc.gov

Producteur de la donnée
Ces informations sont issues de la plateforme SITLOR - Système d'Information Touristique - Lorraine
Elles sont synchronisées dans le cadre du partenariat entre Cirkwi, l'Agence régionale du Tourisme Grand Est et les membres du comité technique de Sitlor.