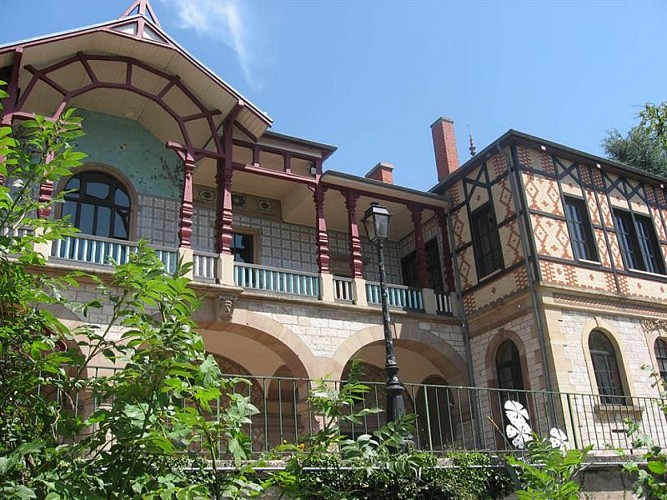 CASINO DES FAIENCERIES ET PAVILLON
Credit : Sarreguemines Tourisme
The Casino des Faïenceries was born out of the desire of Paul de Geiger, director of the Faïenceries, to provide the workers and employees with a place where they could have fun. Next door is the De Geiger Pavilion, which housed the office of Baron Paul de Geiger.

Today, it houses an auditorium and beautiful faience frescoes decorate the interior and exterior of the unique building.

Stage of the Circuit de la Faïence.
Technical information
4 rue du Colonel Cazal
57200 SARREGUEMINES
Lat : 49.1107068
Lng : 7.0732061