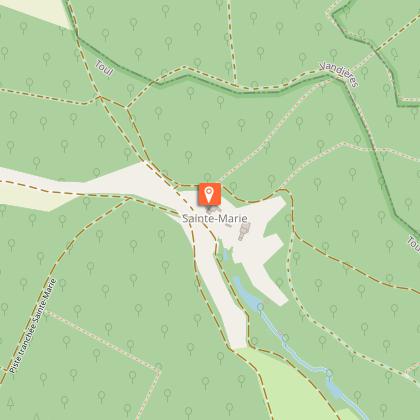 ABBAYE DE SAINTE MARIE AU BOIS
Nested in a Vallon in Vilcey-sur-Trey, the Abbey Sainte-Marie-au-Bois was built in the beginning of the 12th century by St Norbert. Listed as Historical Monument since 1929, it was in the heart of the combats zone during World War One and got luckily saved. The abbey offers an historical and architectural testimony of the evolutions from the 12th to the 16th century.

One hour and a half guided tour (only for groups) which includes the cells from outside, "Florentine" fronts and the remains of the abbey-church chapel. *Open on Sundays (2-6pm) from June to September or on request. ~ Groups (between 10 and 25) Guided tours from June to September: on Sundays (2-7pm) weekdays on appointment - Length: 1h30.
Infos techniques
54700 VILCEY SUR TREY
Lat : 48.9563007
Lng : 5.9614618