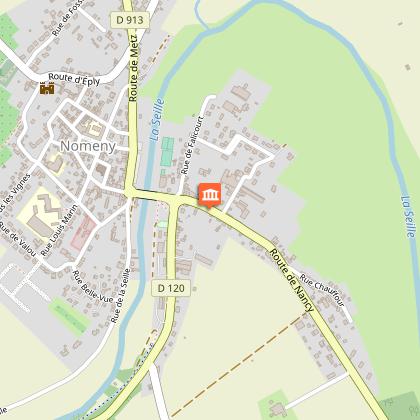 The old town of Nomeny was the property of the bishops of Metz until the mid-16th century. The fortifications remained until the 17th century. Built between 1335 and 1365, its ramparts were destroyed on Richelieu's orders. Its Romanesque fortress (11th century) and its Gothic castle (14th century) were destroyed on Louis XIV's orders. Of the fortress that once existed, only remain the relics of three towers, three curtain walls between two bastions, two fortress moats and the cobblestones of the castle courtyard.
Opening dates and times:
Individuals: visit from outside at any time.
Groups: On request. Nearby attractions: A 12th and 14th-centuries church, a 15th-century statuary opened on request to the town council of Nomeny or to Mr Roland MENTRE.
Technical information
5 Route de Nancy
54610 NOMENY
Lat : 48.8877293
Lng : 6.2304225