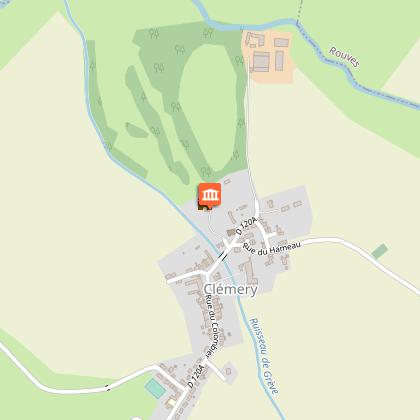 PARC DU CHATEAU DE CLEMERY
The castle is surrounded by a vast park and endowed, on the country side, with large views. Near to the kitchen garden, the old orangery can be seen as a backdrop to an elaborate knot garden designed with low hedges of box that resemble a maze.
Infos techniques
54610 CLEMERY
Lat : 48.8953973
Lng : 6.186089
2 informations complémentaires
Contact
Tel : 03 83 31 31 14
Email : mandraligny@yahoo.fr

Producteur de la donnée
Ces informations sont issues de la plateforme SITLOR - Système d'Information Touristique - Lorraine
Elles sont synchronisées dans le cadre du partenariat entre Cirkwi, l'Agence régionale du Tourisme Grand Est et les membres du comité technique de Sitlor.