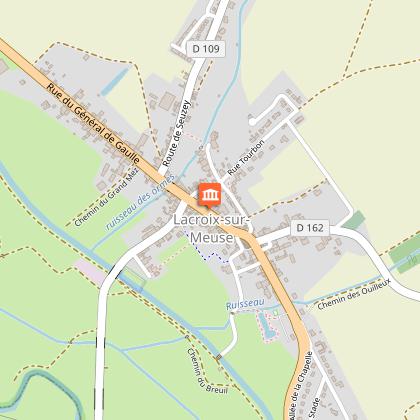 ARCHITECTURE REMARQUABLE : FONTAINE DE NEPTUNE ET D'AMPHITRITE
Its magnificent façade represents Neptune, God of the sea and his wife Amphitrite, Goddess of the sea.
"There, it is the Meuse which, with its majestic waves, fecundates the meadows stretched along its banks"
"There, it's a covered fountain that provides a wave gushing out of the very bowels of the ground."
(Latin inscription on the Great Fountain)
This fountain also houses a wash-house in perfect condition. The façade of the fountain is listed and the interior is listed as a historic monument.
Infos techniques
rue du Général de Gaulle
55300 LACROIX SUR MEUSE
Lat : 48.973105
Lng : 5.511446