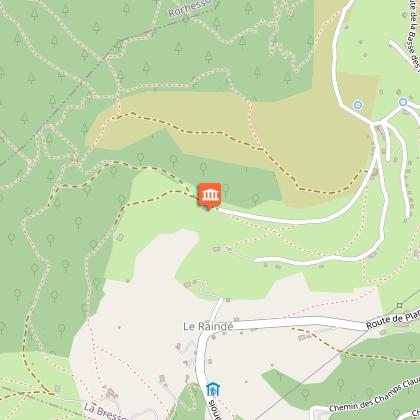 MUSÉE 39-45 SUR LA BATAILLE DES HAUTES-VOSGES
Museum about the battles of 1944 in the Moselotte valley. The museum is located 900 meters above sea level on the heights of La Bresse. The museum enjoys a panorama of several tens of kilometers from the ridge line to Ballon de Servance. There are also some well-known places to visit: le haut du faing, la crête de longegoutte, la cote 1008, le bois du hetray, le haut de Tomteux. This allows visitors to better understand the difficulty of the French troops. Every visible summit was the scene of fierce fighting with huge losses on both sides. In this sector several maquis of the 4th group were born, including those of Piquante Pierre and Noiregoutte in relation to our valley. The museum presents the equipment of the Maquis and the paratroopers, the armament, etc. The museum also tells, through writings and a video, the struggles of liberation in the valley of the Moselotte and its peaks. The Battle of the Vosges lasted from September to December 1944. The last village freed in the Vosges was Le Valtin in February 1945.
Infos techniques
29 Route de la Basse des Feignes
88250 LA BRESSE
Lat : 48.0009932
Lng : 6.8408851
2 informations complémentaires
Contact
Tel : 06 49 74 65 07
Email : yann.mazille@gmail.com

Producteur de la donnée
Ces informations sont issues de la plateforme SITLOR - Système d'Information Touristique - Lorraine
Elles sont synchronisées dans le cadre du partenariat entre Cirkwi, l'Agence régionale du Tourisme Grand Est et les membres du comité technique de Sitlor.