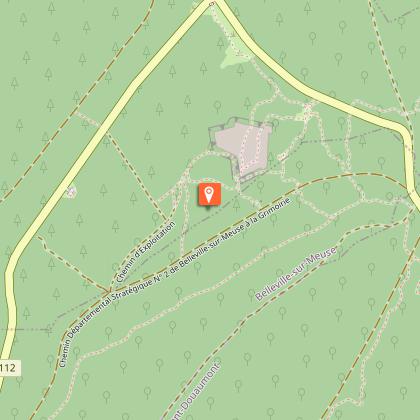 A large "First Generation" fort built following the War of 1870-71, Souville later received concrete protection only for its powder magazine, the remainder of the work being of masonry covered with earth, which rendered it terribly vulnerable to large German shells. Although Souville never received Casemates de Bourges for flanking fire, in 1890 it had been reinforced by the installation of the prototype Bussières retracting turret, armed with two long 155mm cannons. Unfortunately the bursting of one of these in April 1916 meant the turret then served only as a lookout and command post for the remainder of the Battle. While possession of the fort was crucial for the French, equally its capture would allow the forces of the Crown Prince one last chance to descend unchecked into
the centre of Verdun. On the morning of 11 July, the 3 rd Company of the 7 th Infantry Regiment commanded by Sub-Lieutenant Dupuy entered the fort, only to find the survivors of the garrison virtually incapacitated. The arrival of fresh troops revived the spirits of those who remained unwounded, and the defences were put in order. On the slope outside the fort, other elements of the 7 th Infantry Regiment gave way under the ferocious German assault, but fortunately the enemy did not make significant progress before the machine guns of the 7 th , firing from the roof of the fort, brought them to a halt. The following day, Souville remained under harassing fire by German artillery, but the crisis had passed, and the defenders of Verdun could catch their breath.

Accessible by gravelled pathways, today the fortified site of Souville offers the chance to examine remains such as the Batterie de l'Hôpital, the Pamart Casemates and the roof of the fort, plus of course the unique Bussières turret.
Infos techniques
55100 FLEURY DEVANT DOUAUMONT
Lat : 49.1861617
Lng : 5.4376359