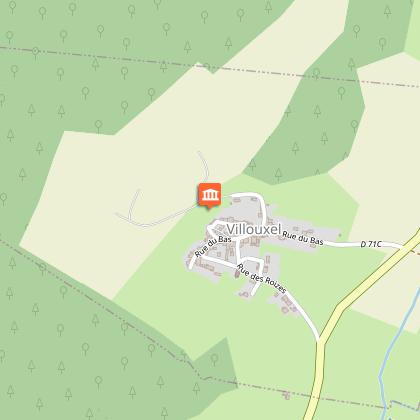 THE GRASSLAND OF THE ROCHE IN VILLOUXEL
The chalky grassland of the Roche is one of the three remarkable natural sites of Villouxel. Situated between the wooded plateau of Midrevaux and the hillock of Mont-lès-Neufchâteau, the 1.5 hectares area is the smallest grassland of Neufchâteau's network but nevertheless gathers unique species.
The village of Villouxel is laid on a gentle slope which has preserved its traditional architecture. You can cross the grassland from the top of the village of from the wash house situated at the foot of the Roche.

During a walk on the grassland, discover different species of insects such as tetrixes, sharp-tailed grasshoppers, bugs and six different species of six-spot burnets.
The site of the Roche is also the home of a remarkable flora with its grasses (fescue and meadow brome), its orchids (fly orchids and man orchids) and two nationally protected species : the French meadow-rue and the European Michaelmas Daisy.
Infos techniques
88350 VILLOUXEL
Lat : 48.343513
Lng : 5.5769837