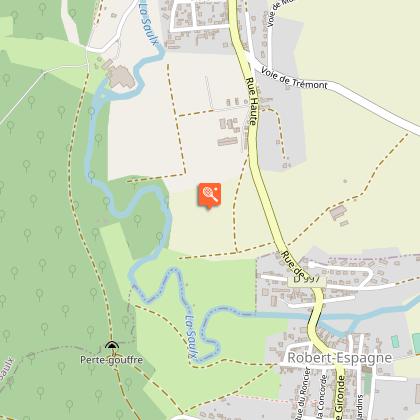 The GERSM is a potholing group that arranges visits to the world under your feet in Robert-Espagne and Beurey-Sur-Saulx. Suitable for families and those who enjoy a more energetic holiday.
The outing begins with a walk above ground lasting approx. 90 mins to see how the caves are formed (karst trail). All along the trail, your guide will show you resurgences, sinkholes, abysses and swallets. Explanatory documents are also available. In the second part of the outing, the group explores an underground river (allow 90 mins). You'll then follow a cleft in the rock to the final siphon. You'll see some native fauna along the way, mainly salamanders.

The GERSM can also arrange an exploration of caves and abysses for families. Allow 2 1/2 hr.

We provide the necessary equipment (helmets with lights, batteries and, in accordance with our quality charter, disposable hygiene caps. An unforgettable walk led by experienced potholers.

Ask for a detailed description. Group of 4 to 12 people.
Infos techniques
55000 ROBERT ESPAGNE
Lat : 48.7508275
Lng : 5.0263861
2 informations complémentaires
Contact
Tel : 06 81 74 20 45
Email : gersmspeleo@orange.fr
Site web : gersm.blogspot.fr

Producteur de la donnée
Ces informations sont issues de la plateforme SITLOR - Système d'Information Touristique - Lorraine
Elles sont synchronisées dans le cadre du partenariat entre Cirkwi, l'Agence régionale du Tourisme Grand Est et les membres du comité technique de Sitlor.