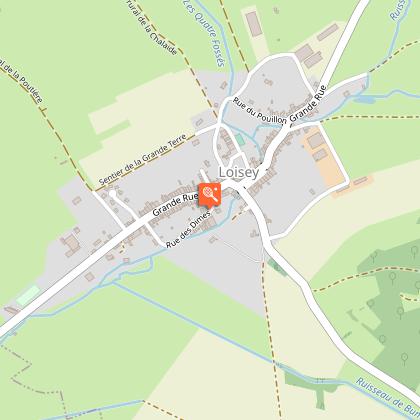 ECOLE D'EQUITATION DE LOISEY
Riding lessons for beginners and more advanced riders from the age of 4 and for adults. Competitions, full-day courses during the holidays. Breaking in and work in hand of young horses. The club is a member of the Fédération Française d'Equitation, 10 horses and 12 ponies for student riders.
Infos techniques
16 Rue des Dîmes
55000 LOISEY
Lat : 48.7639387
Lng : 5.2833552
2 informations complémentaires
Contact
Tel : 06 16 11 55 08
Email : nicolas.billebaut@gmail.com

Producteur de la donnée
Ces informations sont issues de la plateforme SITLOR - Système d'Information Touristique - Lorraine
Elles sont synchronisées dans le cadre du partenariat entre Cirkwi, l'Agence régionale du Tourisme Grand Est et les membres du comité technique de Sitlor.