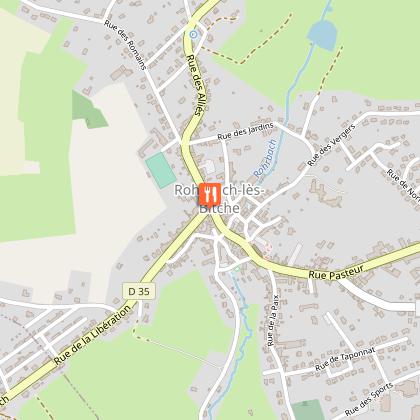 RESTAURANT CHEZ FRANCESCA
For an Italian evening, the pizzeria Chez Francesca proposes Italian specialties to carry out. On the menu: pizzas, pastas... Open every day.
Infos techniques
24 Rue des alliés
57410 ROHRBACH LES BITCHE
Lat : 49.0457778
Lng : 7.2651443
2 informations complémentaires
Contact
Tel : 03 87 28 71 01
Email : clement.francoise@wanadoo.fr

Producteur de la donnée
Ces informations sont issues de la plateforme SITLOR - Système d'Information Touristique - Lorraine
Elles sont synchronisées dans le cadre du partenariat entre Cirkwi, l'Agence régionale du Tourisme Grand Est et les membres du comité technique de Sitlor.