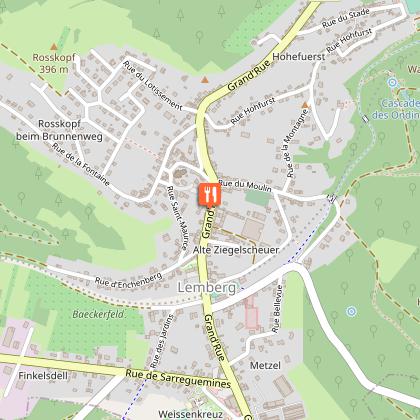 This auberge has a convivial setting in the heart of Lemberg.
This charming restaurant serves traditional and Alsatian dishes. Labelled "Café-terroir de Moselle", you will discover some Mosellan specialities that are little known to the public.
For a little break, this family auberge is the ideal spot.
Infos techniques
43 Grand Rue
57620 LEMBERG
Lat : 49.0027782
Lng : 7.3790397
2 informations complémentaires
Contact
Tel : 03 87 06 47 14
Email : restaurant.auberge57@gmail.com

Producteur de la donnée
Ces informations sont issues de la plateforme SITLOR - Système d'Information Touristique - Lorraine
Elles sont synchronisées dans le cadre du partenariat entre Cirkwi, l'Agence régionale du Tourisme Grand Est et les membres du comité technique de Sitlor.