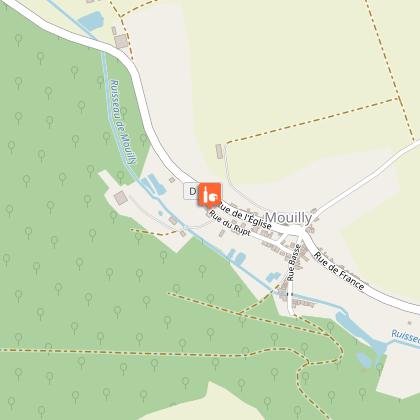 Henri Patrick, 55 years old, has sculptured for almost 40 years.Thanks to his experience, he knows how to use different kind of materials, and has already taken part in contests all over the world.
Henri Patrick has also created a lot of works in unique piece, and in different kind of materials (marble, stone, wood, ice, snow,...)for special orders from Italy, Cameroun, New-Zealand, Sicilia, Sardinia, Iceland, the USA (Wisconsin), the Island of Elba, and Thaîland.
His works have been exposed in various art galleries, and during art exhibitions. (Paris, Genève, Luxembourg,...).
Infos techniques
1 Rue de Rupt
55320 MOUILLY
Lat : 49.0515006
Lng : 5.5296705
2 informations complémentaires
Contact
Tel : 03 29 85 79 55
Email : h.patrick.stein@wanadoo.fr

Producteur de la donnée
Ces informations sont issues de la plateforme SITLOR - Système d'Information Touristique - Lorraine
Elles sont synchronisées dans le cadre du partenariat entre Cirkwi, l'Agence régionale du Tourisme Grand Est et les membres du comité technique de Sitlor.