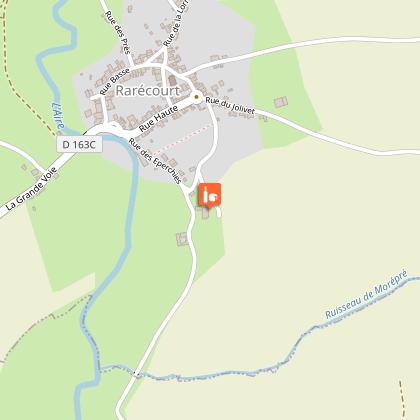 A farmer takes you from "field to tankard" and from "locality to sandwich".
- Tour of plants, malting, brewery and jam-making facility.
- Tasting and sale of real farm ales and old-fashioned jam given greater flavour by slow cooking in a copper cauldron over an oil bath.
- Accredited teaching farm and member of the national "Bienvenue à la ferme" network.
Educational activities for school groups and students. Brewing courses.
- Brewery crazy golf, rustic parcours, "life-sized" chronological frieze, 100 sq. metre hall (videos, films) built of ecological materials (straw bales).

Individual prices:
No charge for workshops, rustic parcours or maze.
- Crazy golf: adults €2. No charge for children.

Group rates: €75/group + farm snack on request: €1.50/pers.
No charge for driver and courier (for groups of 10+).
Infos techniques
55120 RARECOURT
Lat : 49.0732886
Lng : 5.1252796
2 informations complémentaires
Contact
Tel : 07 86 50 36 01
Email : ferme@rarecourtoise.com

Producteur de la donnée
Ces informations sont issues de la plateforme SITLOR - Système d'Information Touristique - Lorraine
Elles sont synchronisées dans le cadre du partenariat entre Cirkwi, l'Agence régionale du Tourisme Grand Est et les membres du comité technique de Sitlor.