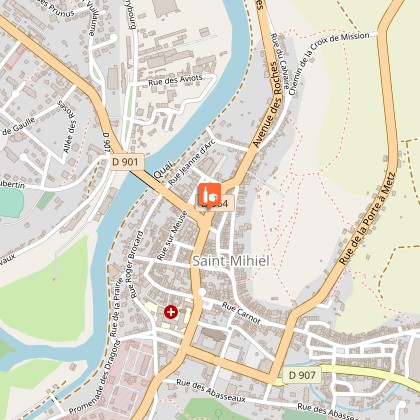 CROQUETS ET ROCHERS DE SAINT-MIHIEL
The Mageot bakery is located in the town centre. It sells the town's famous specialities – the croquet made from flour, sugar, eggs, vanilla and, most importantly of all, almonds, and the rocher made with dark chocolate, milk chocolate and blanched, roasted and crushed hazelnuts. You'll also find Ligier Richier's Samielloises, traditional products, ice creams and a tearoom.
Infos techniques
4 Rue Général Pershing Boulangerie Mageot
55300 SAINT MIHIEL
Lat : 48.892614
Lng : 5.541401
2 informations complémentaires
Contact
Tel : 03 29 89 01 44
Email : sereivan@outlook.fr

Producteur de la donnée
Ces informations sont issues de la plateforme SITLOR - Système d'Information Touristique - Lorraine
Elles sont synchronisées dans le cadre du partenariat entre Cirkwi, l'Agence régionale du Tourisme Grand Est et les membres du comité technique de Sitlor.