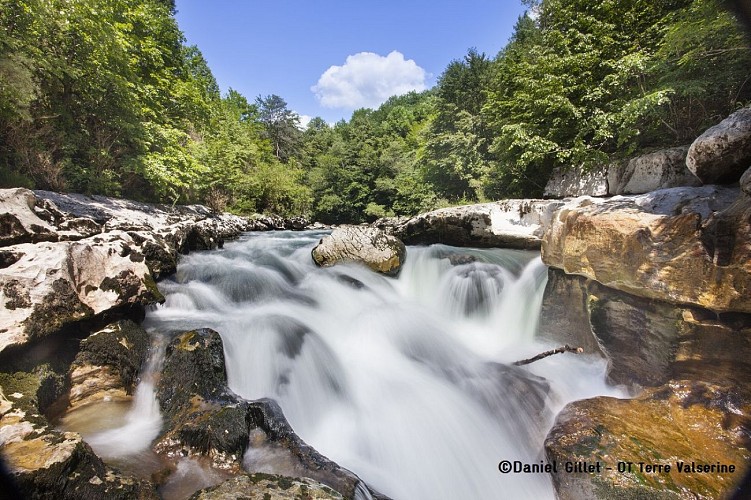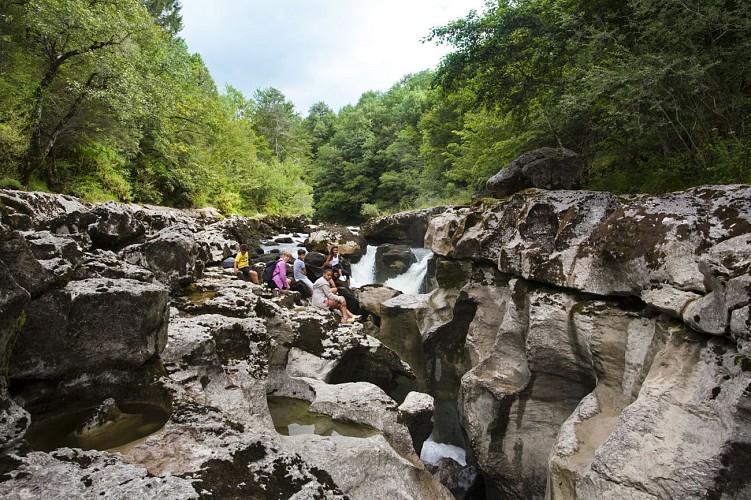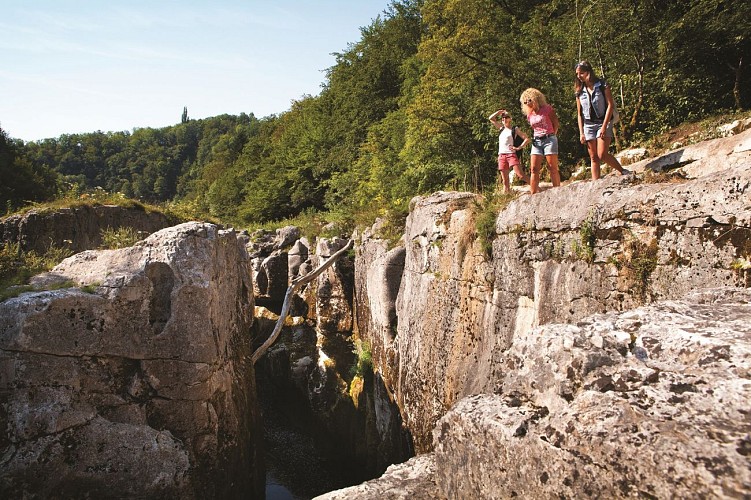 The disappearances of the Valserine
An easy walk along the river banks from the town centre to the place known as "Les Pertes de la Valserine", where the river disappears into a bottomless pit, before reappearing beyond a labyrinth of limestone canyons.
Valserine is the first french river certified "rivière sauvage" or wild river. It guarantees a water of highest purity and has lent its name to our destination.
Trouts and grayling spawn there and reserves in some stretches of the river protect them.
7 informations complémentaires
Open period
From 01/01 to 31/12.
The path iisn't recommended in bad weather and it is closed in winter (slippery ground).
Updated by
Office de Tourisme Terre Valserine - 04/08/2019

Tips
Free leaflet available at theTourist Office.
Reception conditions for animals
Please, keep your animals on a leash.