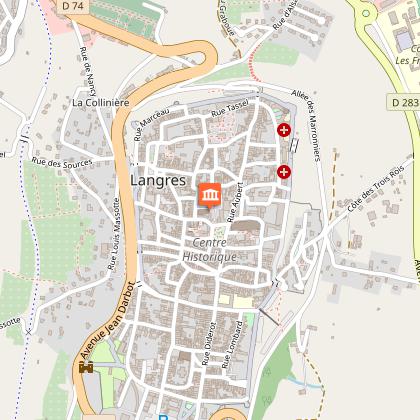 MAISON DES LUMIERES DENIS DIDEROT
The Maison des Lumières is the first museum in France devoted to the philosopher and encyclopaedist Denis Diderot (1713-1784). Housed in a mansion of the sixteenth and eighteenth centuries, listed as a Historic Monument, this museum presents the life and work of the great man, in the context of the Enlightenment movement.

Man with multiple curiosities, both intelligent and open, sensitive to the problems of his time, Diderot participated extensively in the intellectual revolution that marked his century. Philosopher and encyclopaedist, but also novelist, theater man, art critic and scientist: the museum evokes the different facets of the character.

In the museum, a complete original edition of the Encyclopedia is presented and explained. Paintings, sculptures, rare books, scientific instruments and natural history also account for the intellectual expansion of the Age of Enlightenment.

You will come across the works of great French artists of the eighteenth century: Berthélémy, Dean, Houdon, Greuze, Vernet, Vincent ... and this year more particularly Hubert Robert, the "painter of the ruins", on the occasion of an exceptional hanging d a selection of his works.
Technical information
1 place Pierre Burelle
52200 Langres
Lat : 47.864716
Lng : 5.333626