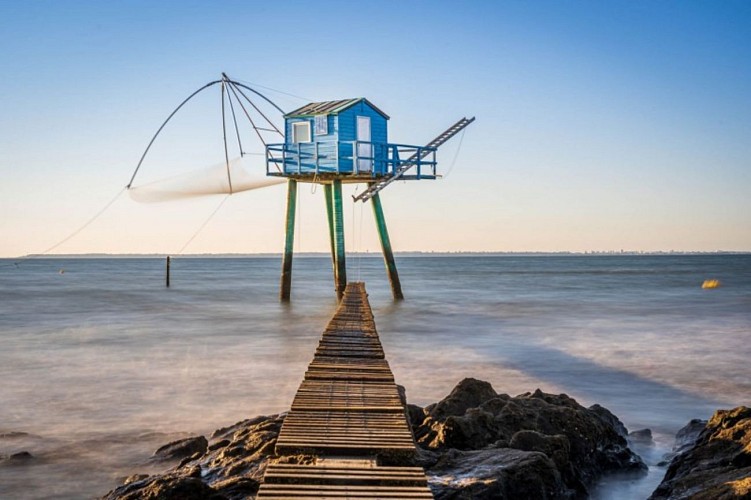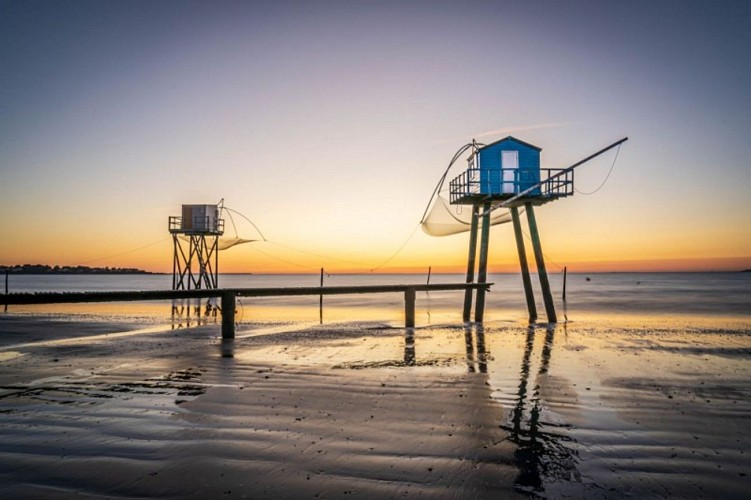 LA PECHERIE BLEUE DE THARON
At high tide, at low tide, whether the weather is nice or gray, in winter as in summer ... it's hard to resist the charm of this fishery. It is located on Tharon beach and is part of a small group of fisheries at the end of the beach.

Why is she so unique?

Technically, it is accessible by a removable wooden ladder. This is also its distinctive sign when we see its silhouette against the light. It is a private fishery, so it is not possible to go there for a net fishing trip. Nevertheless, it is very inspiring, a real invitation to dream of a treehouse and escape .... Finally, its azure color which allows it to shine in all weather.
Technical information
Boulevard de l'Océan Tharon-Plage
44730 SAINT-MICHEL-CHEF-CHEF
Lat : 47.16456
Lng : -2.16999
0 m