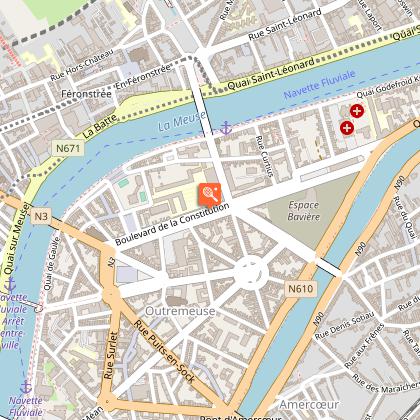 In Simenon Footsteps - Boulevard de la Constitution
The former lancers' barracks. Soldier Simenon, number 7980, was assigned to a supply
company, which meant he was mainly at the service of the troop's horses, carrying
out grooming tasks, a responsibility which was not really to his liking. He retained his
employment as a journalist during this period, with the Gazette de Liége and did not
hesitate to criticise the army in his articles. However, this led to him receiving a severe
dressing down from his superiors who he did not risk deriding further.
Infos techniques
41 Boulevard de la Constitution
4020 Liège
Lat : 50.64373
Lng : 5.58609
0 m