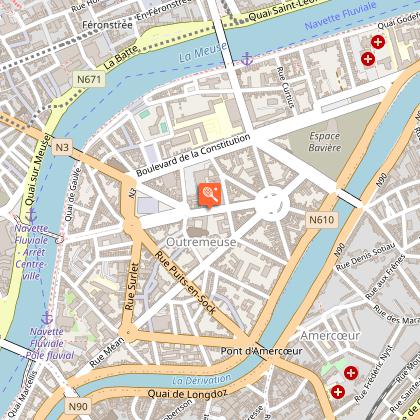 In Simenon Footsteps - 25 Rue Simenon (formerly Rue Pasteur)
The Simenon family's first home in Outremeuse.

"The district was relatively new and mostly populated
by minor civil servants, employees, a few annuitants, and even,
the pride of Rue Pasteur, a magistrate, as well as, opposite him, the first
violin from the Royal Theatre. It was in this street that I made my first steps and that
I encountered my first friends."
[Georges Simenon, Les Libertés qu'il nous reste, 1980].
Infos techniques
1-13 Rue Georges Simenon
4020 Liège
Lat : 50.64184
Lng : 5.58518
0 m