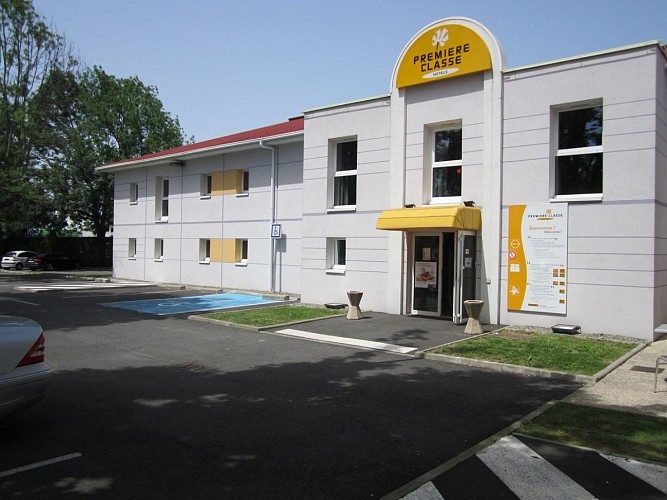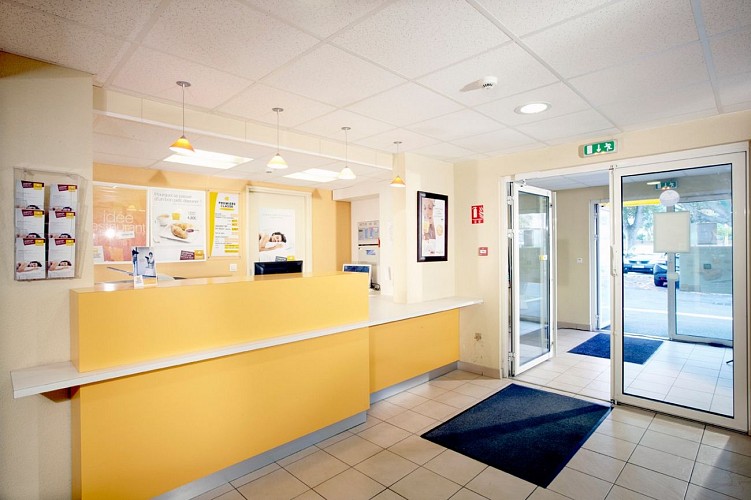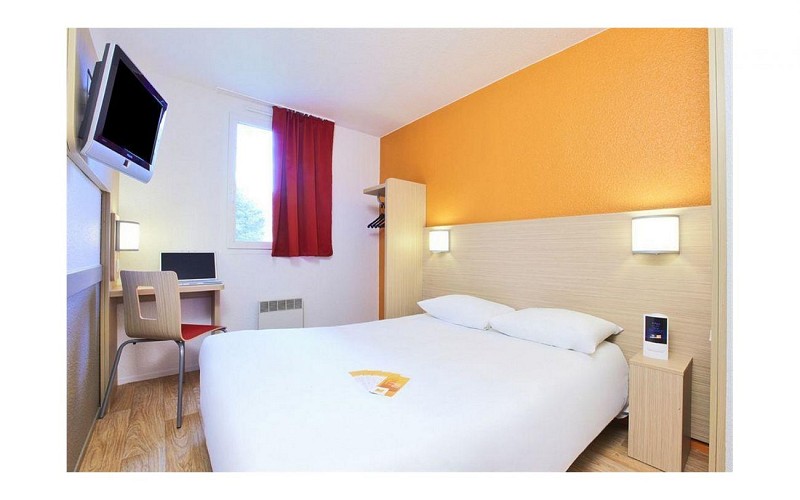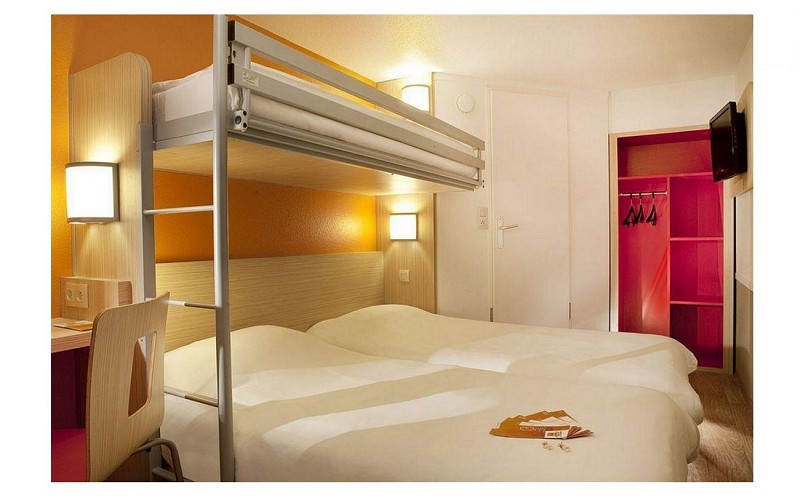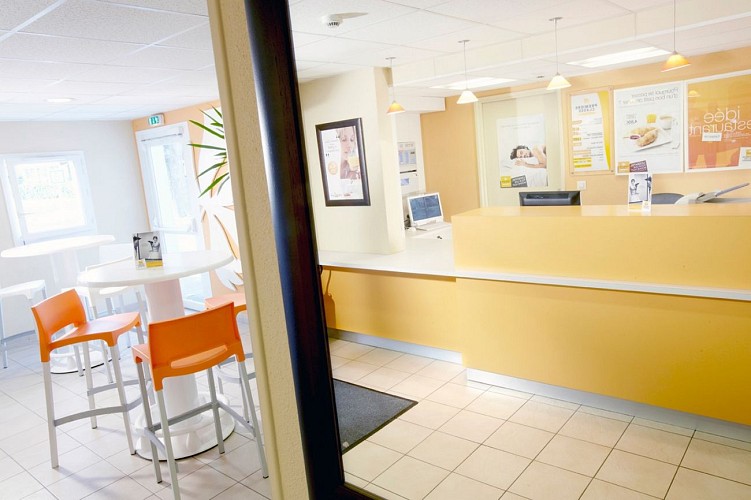 Hôtel Première Classe Pau Bizanos
A recent and economic hotel located not far from the city centre (4 km). The rooms are equipped with shower, toilet, TV with Canal+, free Wi-Fi access and air conditioning. The hotel offers family rooms for 4 people and connecting rooms. Excellent value for money, the hotel is open round the clock with a night receptionist. Free, closed parking.

The hotel is opposite Auchan, located on the same car park as Hotel Campanile with food available and many other restaurants in the immediate vicinity.
Technical information
Avenue du Commandant René Mouchotte
64320 BIZANOS
Lat : 43.3055997
Lng : -0.3286886
0 m
14 Additional information
Dates et heures d'ouverture
Date de début : 01/01/2023 00:00:00
Date de fin : 31/12/2023 00:00:00
Chaîne(s)
Première Classe
Accessible aux personnes à mobilité réduite
Langues parlées
French
English
Spanish
Capacité d'accueil
Nombre de chambres pour personne à mobilité réduite : 3
Nombre total de lits : 140
Equipements
Elevator
Private parking
Tarifs
Prix : 55 / 89 €
Prix : 55 / 89 €
Prix : 6€

Modes de paiement
Payment cards
Cheques and postal orders
Chèques Vacances
Cash
Confort
Canal +
Air conditioned
TV
Wifi