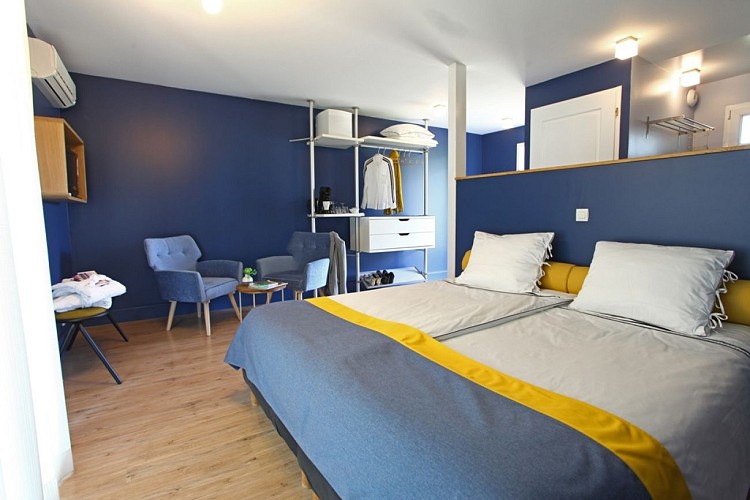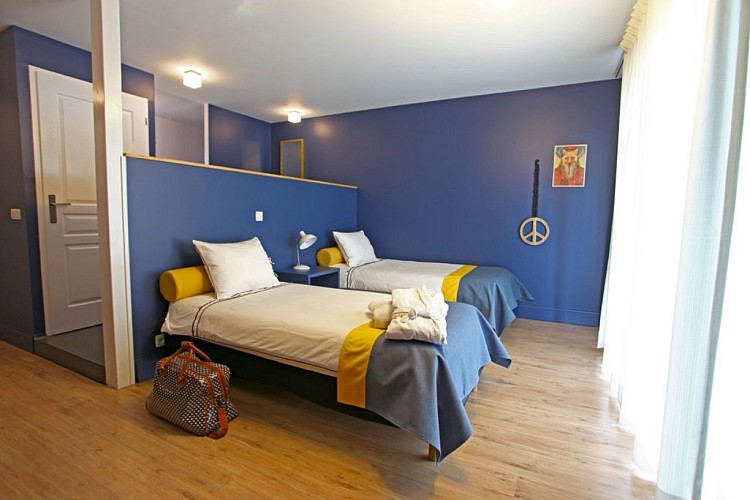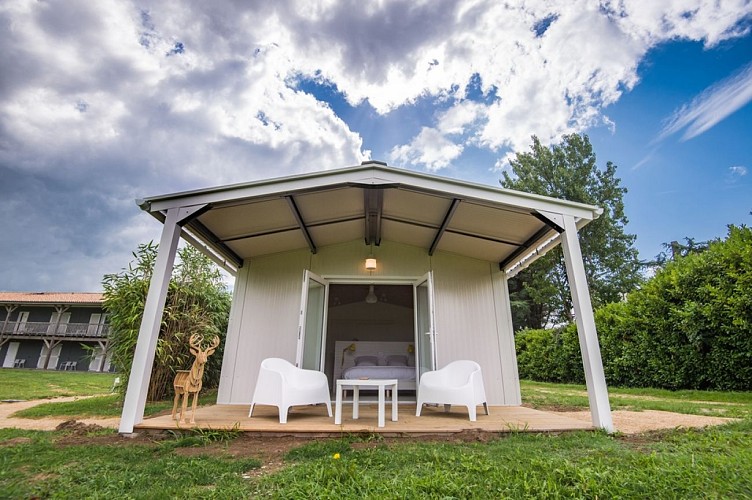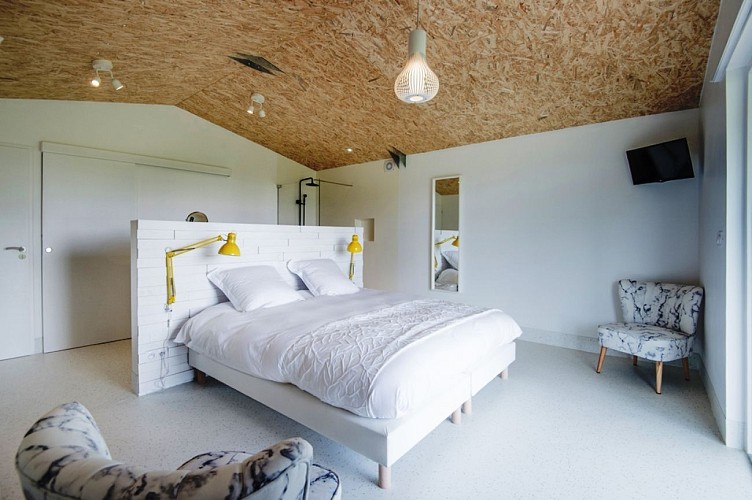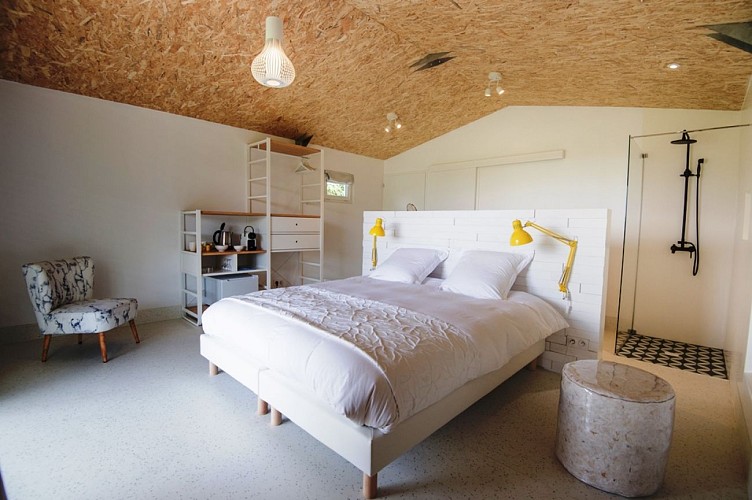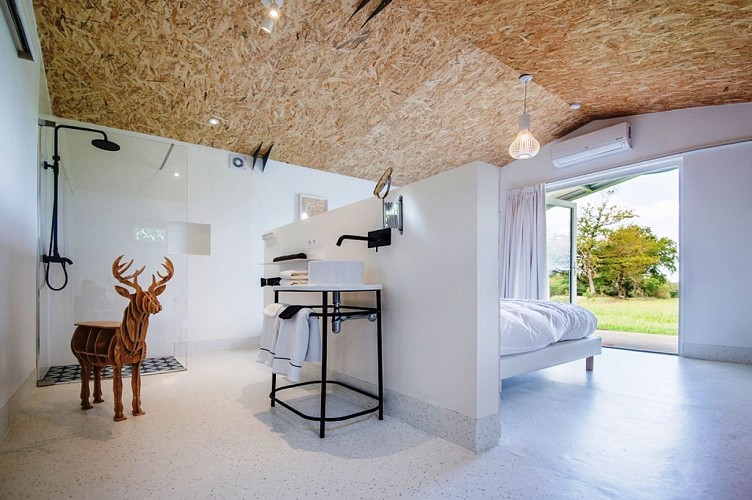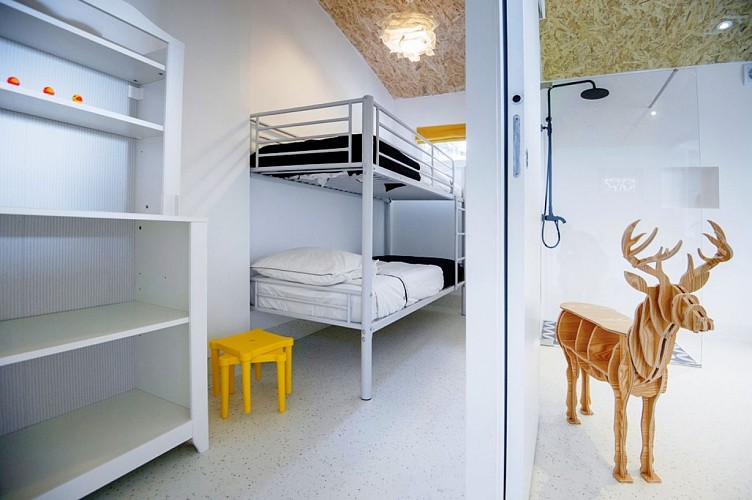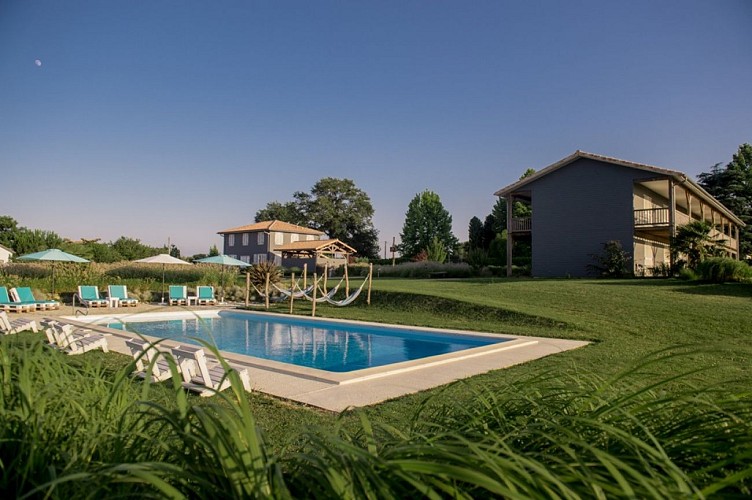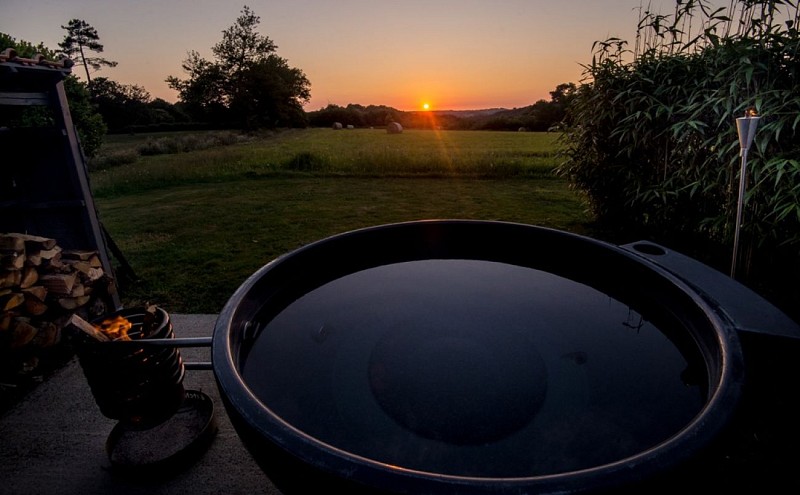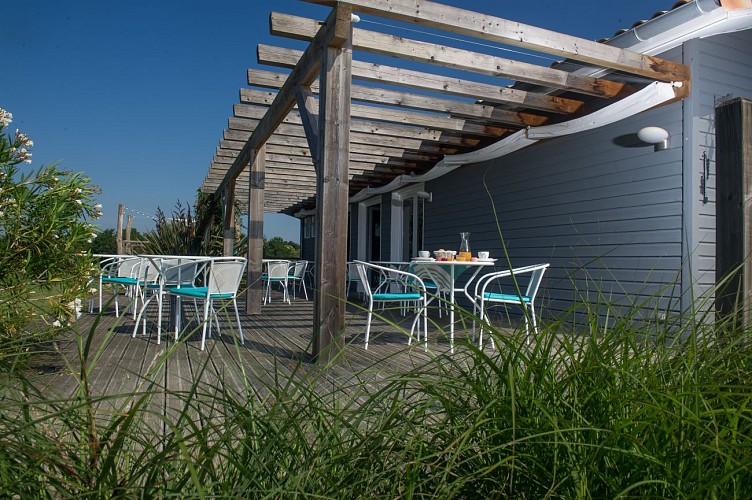 Hôtel Lodge La Petite Couronne
The hotel la Petite Couronne is situated in the charming village of Saint-Cricq-Chalosse, ten minutes away from Hagetmau.
Come to try this original hotel, with an atypical nordic architecture, melting perfectly in the wooden environnement.
You will be welcomed by Nancy and Iwan Van Es, who will make you discover the luxurious decoration of the rooms.
From the balcony of your room, you can discover the view over the Chalosse.
You can also relax at the swimming pool, and enjoy yourself at the outdoor spa.

This hotel have an ecolabel, and is also certified Tourisme et Handicap (access for disabled persons).
Technical information
Route d'Amou
40700 SAINT-CRICQ-CHALOSSE
Lat : 43.638816
Lng : -0.6752299
0 m
15 Additional information
Dates et heures d'ouverture
Date de début : 01/01/2023 00:00:00
Date de fin : 31/12/2023 00:00:00
Accessible aux personnes à mobilité réduite
Langues parlées
French
German
English
Spanish
Dutch
Capacité d'accueil
Nombre de chambres pour personne à mobilité réduite : 1
Nombre total de lits : 24
Equipements
Bicycle shelter
Pram-friendly
Bar
Yard
Games for children
Storage area
Coach parking
Private parking
Swimming pool
Restaurant
Equipped conference room
Spa / Jacuzzi
Terrace
Services
Bike hire
Baby equipment
Picnic hampers
Room service
Wifi
Tarifs
Prix : 85 / 96 €
Prix : 99 / 117 €
Prix : 145 / 175 €

Label Tourisme & Handicaps
Hearing handicap
Mental handicap
Motor handicap
Sight handicap
Modes de paiement
Payment cards
Cheques and postal orders
Chèques Vacances
E-chèques vacances (ANCV)
Cash
Bank transfers
Marques et labels de l'offre
Eco-label Européen
Confort
Internet access
Air conditioned
Mini bar
Hair dryer
TV
Private terrace
Wifi