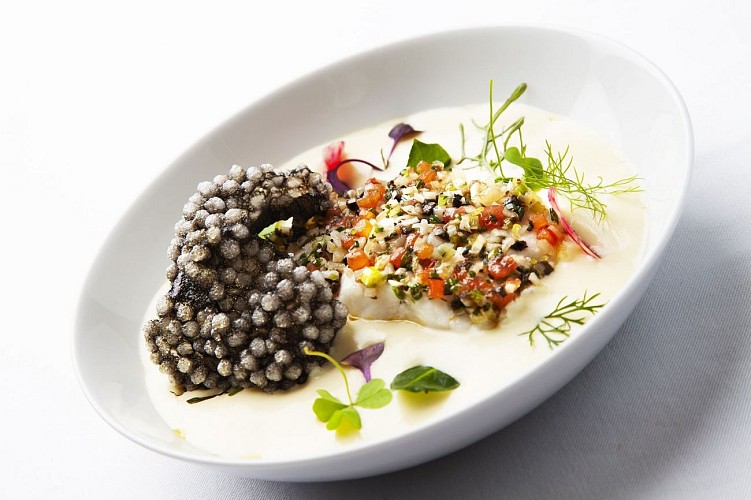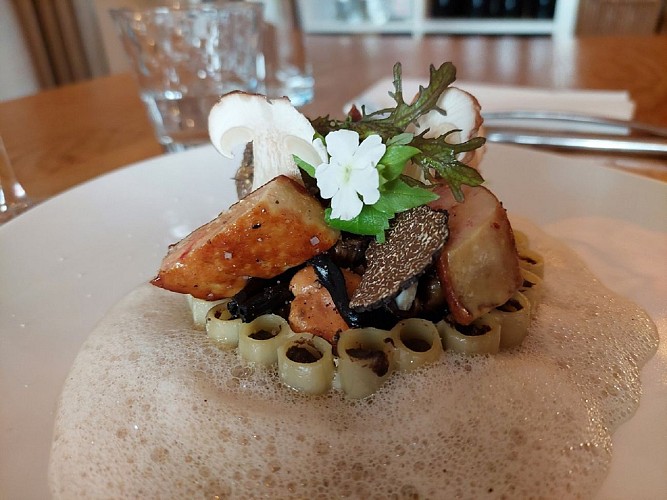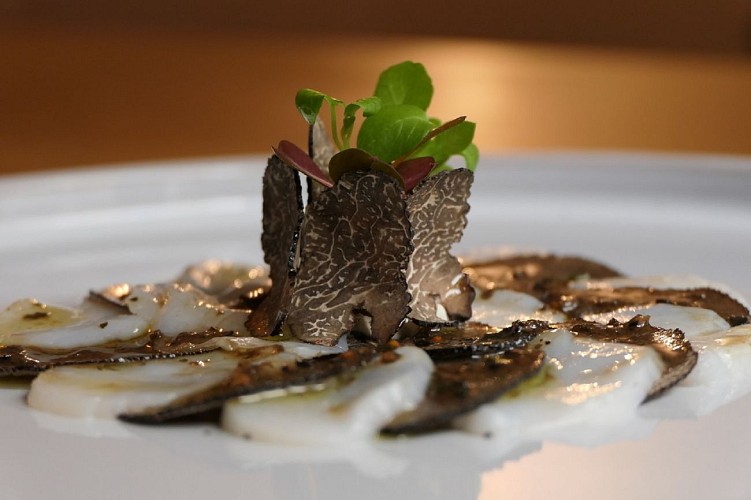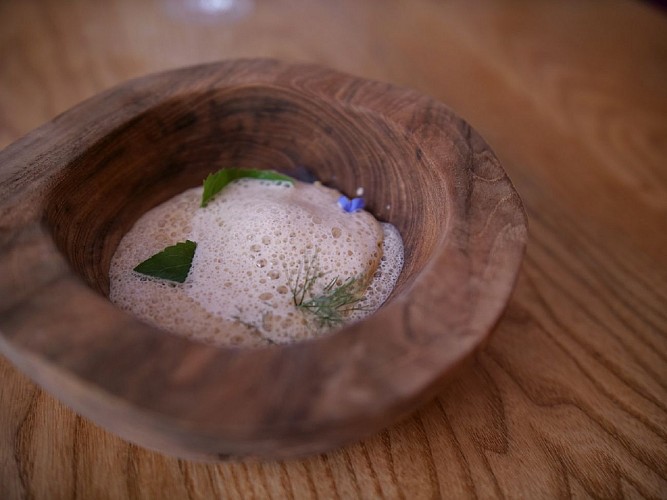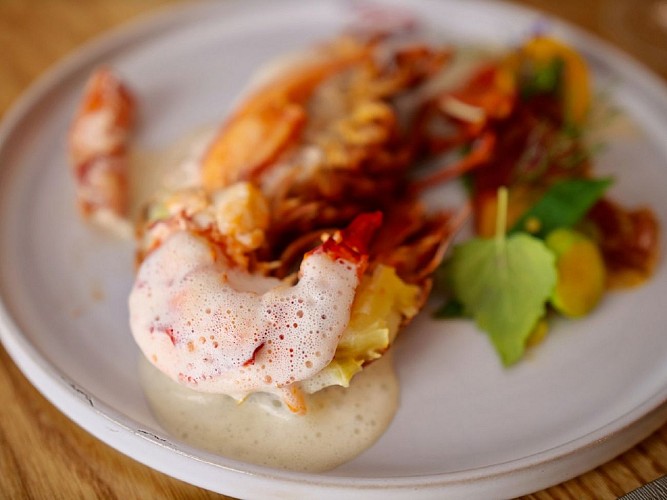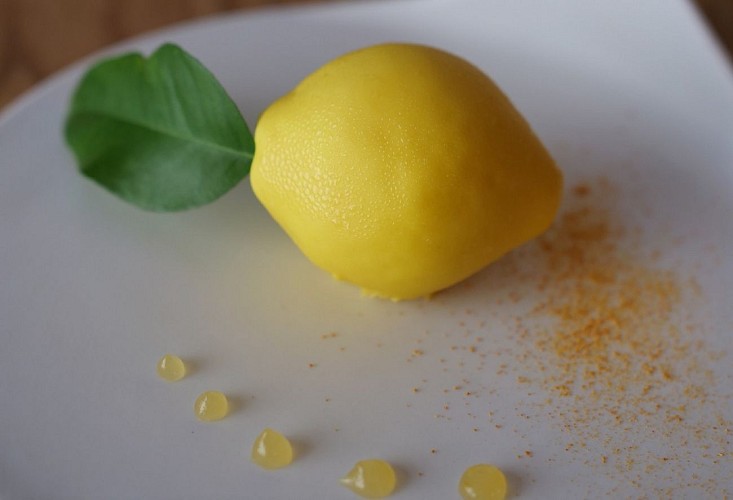 This new restaurant, installed since June 2018 in the small rue Jean Bart in Biarritz, sheltered from the tumult of the city center while being nearby is a very good surprise. It offers "bistronomic" cuisine, tasty, delicate and rich in inventiveness, tasty and original. With his chef, Scott Serrato, Michelin star in other places whose multiple talents are no longer to be demonstrated, trained at Bernard Loiseau, André Daguin, who worked at the Hôtel de Palais, was chef at the Hôtel Landa Palace in Burgos, etc.
The local product is essential here (the menu changes very regularly) with in particular the vegetables which are magnified in their variations cooked, mixed, raw or in juice and fish of the auction, poultry and meat mainly organic.
In a modern atmosphere and setting, with a counter inviting to share tapas with friends.
Technical information
6 Rue Jean Bart
64200 BIARRITZ
Lat : 43.4809932
Lng : -1.5581761
0 m
12 Additional information
Dates et heures d'ouverture
Date de début : 01/01/2023 00:00:00
Date de fin : 31/12/2023 00:00:00
Jours fermés : Monday, Tuesday, Wednesday, Sunday
jeudi : De 12:00:00 à 13:30:00 et de 19:30:00 à 23:30:00.
vendredi : De 12:00:00 à 13:30:00 et de 19:30:00 à 23:30:00.
samedi : De 12:00:00 à 13:30:00 et de 19:30:00 à 23:30:00.
Spécialités
"Bistronomic" cuisine
Gourmet cuisine
Accessible aux personnes à mobilité réduite
Langues parlées
French
English
Spanish
Services
Banquets
Online order
Takeouts
Catering
Tarifs
Prix : 18 / 40 €
Prix : 92€

Modes de paiement
Payment cards
Chèques Vacances
Cash
Types de restaurant
Restaurant