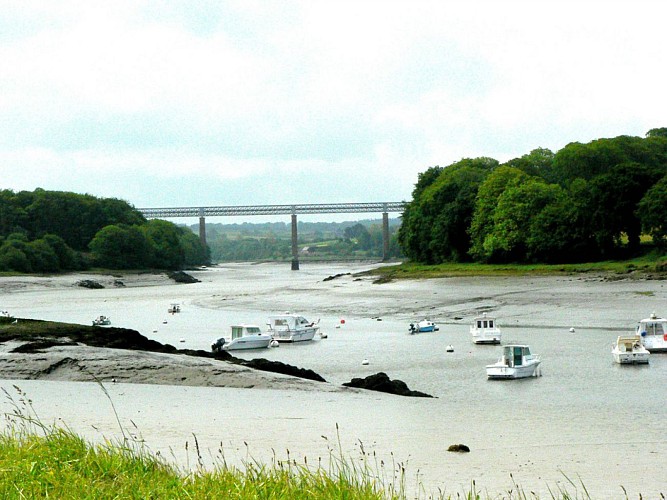 La boucle du Vanneg, Henvic
Here's your chance to explore the valley and river of La Penzé. For years, men have been farmers and sailors here. Between the railway bridge and the mouth of the Penzé, you'll follow the river past a manor, arboretum, chapel, and various other highlights of nature and history. Then the path will lead you across the Léon countryside to bring you back to the town. This circuit includes part of the GR34 coastal path and the GRP (the grand tour of Morlaix and its surrounding areas), as well as the historic Tro Breizh trail.
9.4 km

max. 69 m

min. 3 m

206 m

-207 m

Altimetric profile
Lodgings nearby
Starting point
Henvic
Lat : 48.632817140015
Lng : -3.9277053094008
0 m

1
Située à quelques mètres de l'édifice actuel, l'ancienne église d'Henvic, datant du XVIe siècle, a gardé son clocher qui se dresse fièrement et qui a servi longtemps d'amer (repère terrestre pour les bateaux). A quelques pas, la fontaine Sainte Maudez se laisse admirer.
Henvic
Lat : 48.63265
Lng : -3.92759
0 m

2
Vous traversez cette petite anse qui mène au Manoir de Trogriffon, grâce à une digue. Expérience garantie !
Le chemin se poursuit vers l'anse de Sainte Marguerite. A keracoual, vous pouvez visiter l'Arboretum de Jean Merret, qui présente à la découverte plus de 4000 espèces.
Henvic
Lat : 48.63366
Lng : -3.94947
0 m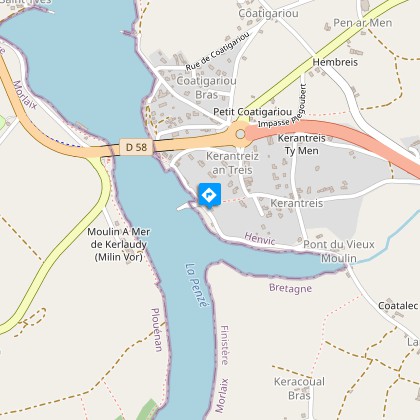 3
Le petit port situé au Pont de la Corde, abrite de petites maisons et la Chapelle Sainte Marguerite où séjournent des expositions de peintures. La cale, les corps-morts et autres petits bateaux apportent tou le charme à ce petit hameau.
Henvic
Lat : 48.64302
Lng : -3.94833
0 m