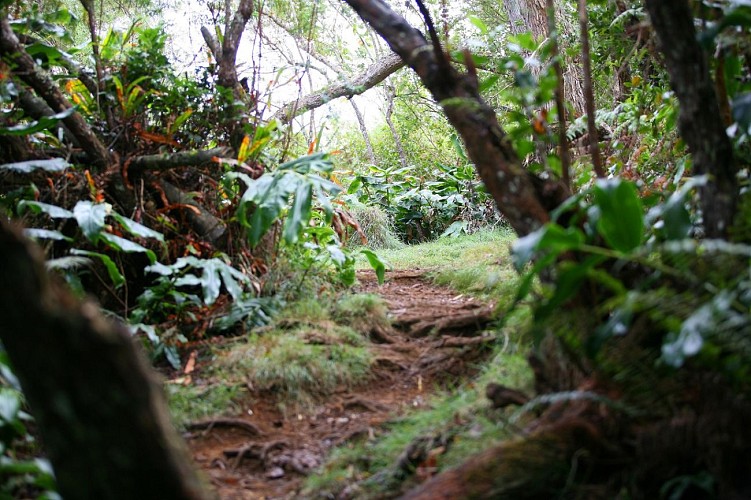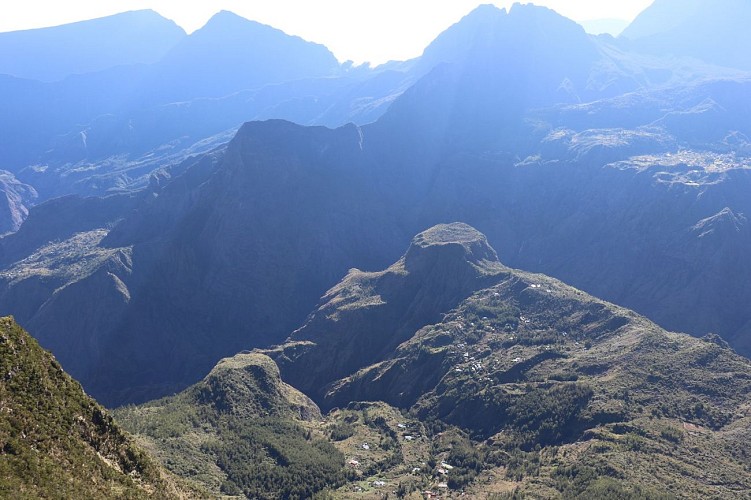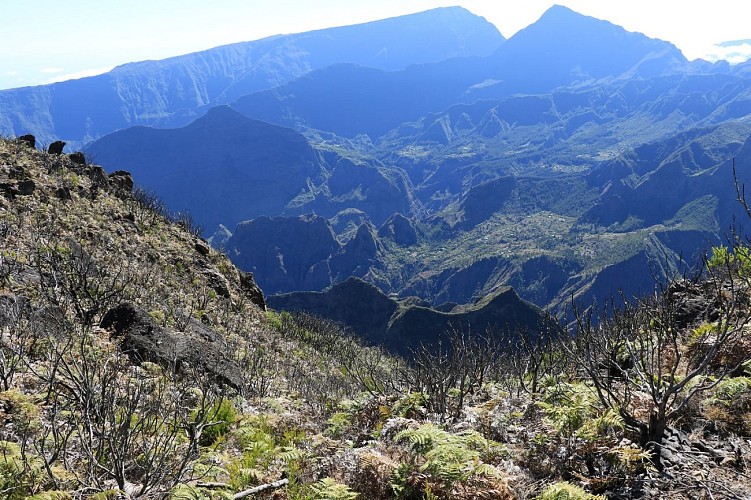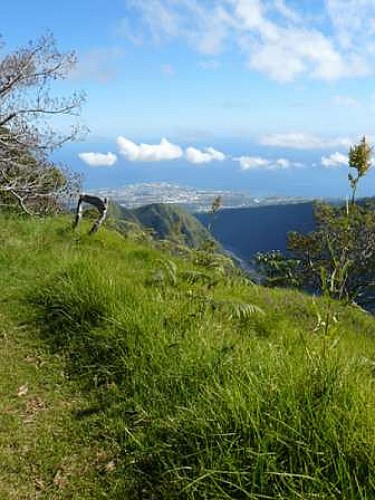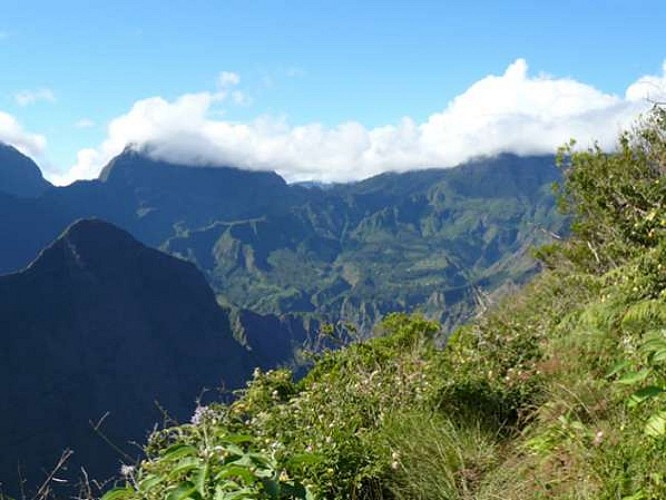 DURATION: 4 hours round trip

Slopes: 450 m



ITINERARY

From Saint-Paul, take the direction of le Maïdo. Follow the Le Maïdo forest road. Turn left at the wooden sign "Ilet Alcide" and follow the cryptomeria forest road to the end.



From the barrier, you will follow a crytomeria avenue first and then you will enter some undergrowth. After tackling a small ascent without much difficulty, you will cross several successive small ravines, among the ferns, tamarind trees, medlars and many other marvels of nature... You have been following the yellow, blue and green signposts. You now need to follow the yellow signs on the left for Ilet Alcide.



After a succession of small ascents and descents, you will find, after around 30 minutes, a path on your right signposted "contournement amont de l'Ilet Alcide" (upstream Ilet Alcide detour). This path is, in reality, the departure point for a small loop that will allow you to bypass Ilet Alcide. Take the path, continue to go up, you will discover first the village of Dos d'Ane, then the site of Deux Bras and then the Pointe des Galets...



Several dozen metres higher, do not take the path "Rempart du Maïdo" but continue towards Ilet Alcide (yellow signs).



Be attentive because 5 minutes higher you mustn't miss the magnificent viewing point "Les Terrasses" (1 hour 30 after your departure), to see the Rivière des Galets and the village of Dos d'Ane as well as a part of the Cirque de Mafate. After having enjoyed the landscape, take the road again towards the Ilet Alcide platform, which is 15 minutes below.



To do the loop, leaving Ilet Alcide, follow signs for the "Sentier Affouche", on the left, in the direction of the cryptomerias forest road. At the next intersection, turn left again, in the direction of the cryptomerias, "Sans-Souci" path to join the path you started on and your car.



Practical information:


The path many be muddy and even slippery during the rainy season.
There are various paths over ravines with ascents and descents that are sometimes steep.
This hike is not suitable for very young children.


You can also experience another viewing point. Follow the signs for "Plateforme hélicoptère" (helicopter pad) to the right of the little cabin. Leave early in the day for a clear view.



There are no waste bins on the path. Take a plastic bag with you to put your rubbish in, as you should with any hike or walk.



If you do not want to take the same path to return, a little lower down on the path you can turn left in the direction of the Sentier Cambourg, signposted in blue, but you must allow at least 1 hour 45 to get back to your car (see Sentier Cambourg hike).
6.4 km

max. 1554 m

min. 1251 m

450 m

450 m

Altimetric profile
Starting point
Route Forestière n°68 des Cryptomérias
Haut de Saint-Paul
Lat : -21.0203
Lng : 55.3668
0 m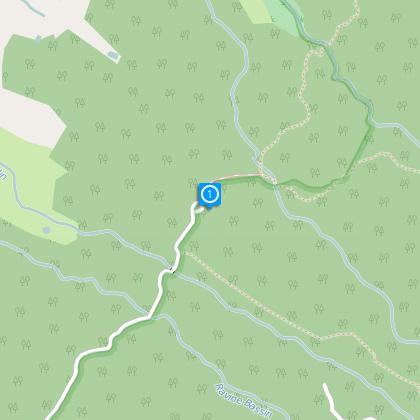 1
Route Forestière n°68 des Cryptomérias Réunion
Lat : -21.0219
Lng : 55.3646
0 m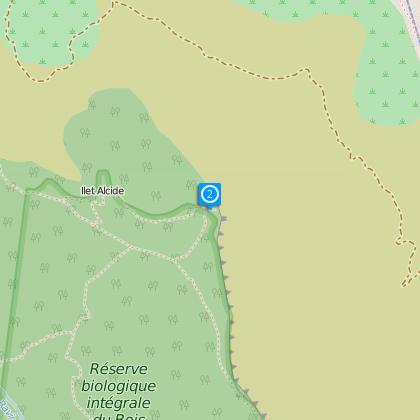 2
Sentier Oméga Réunion
Lat : -21.0142
Lng : 55.3873
0 m
1 informations complémentaires