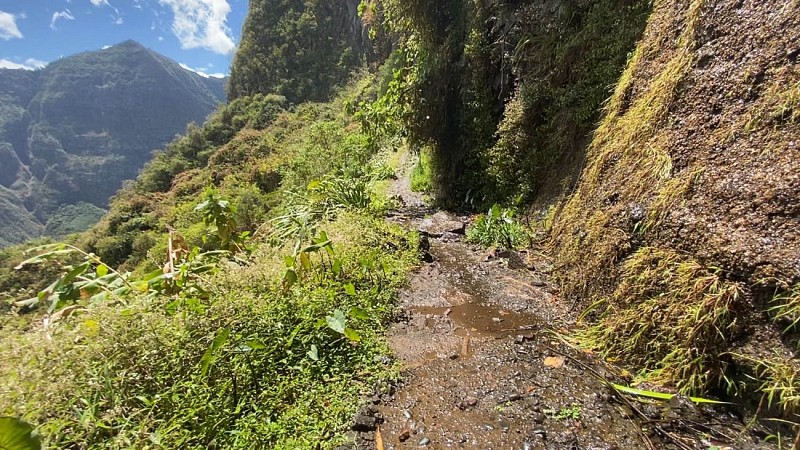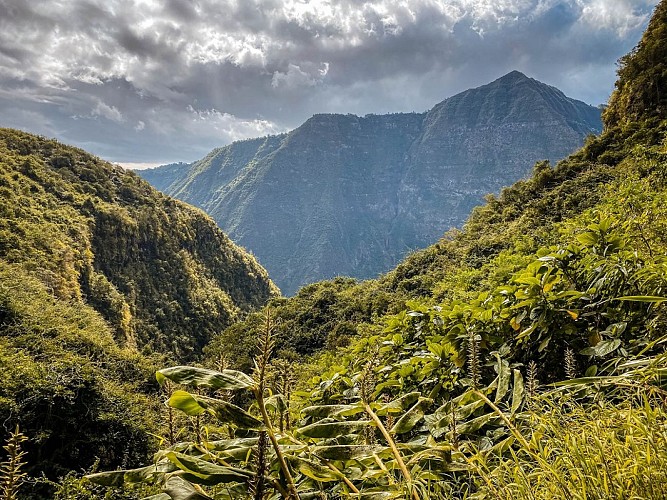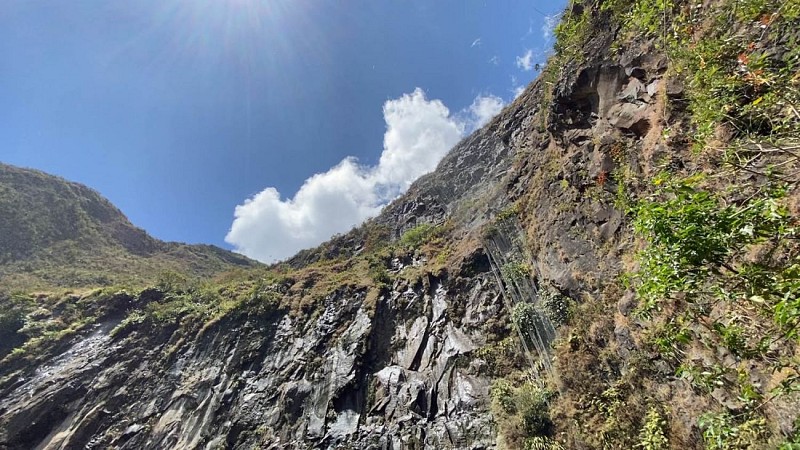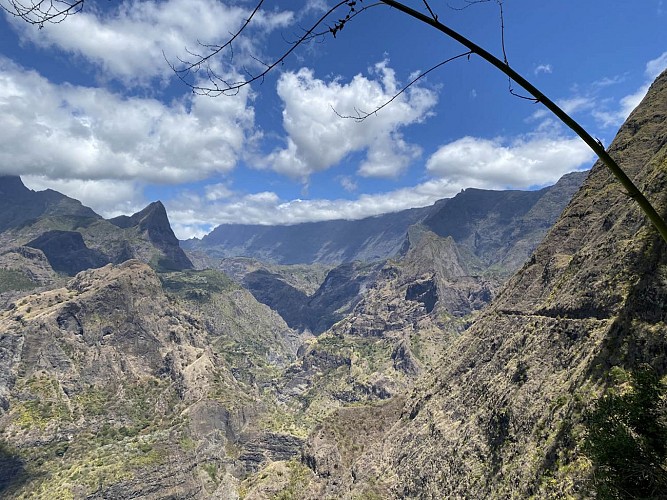 The Canalisation des Orangers
DURATION: 7 hours 30 return trip - 3 hours 30 to the water catchment

Ascent/Descent: 560M



ITINERARY

From Saint Paul take the direction of Le Port and exit at Cambaie. Stay on this path and go up as far as the school Go in the direction of Sans Souci agricultural college, stay on this road and go up as far as Sans Souci school. Turn left just after the school (on the Route des Orangers) and go up to the red (rusty) cistern. Please note that there is a guarded car park a little lower at the Gîte de la Caz'des Orangers (2€ for the day and 10€ overnight). Tel: 0692.08.23.12 / 0262.44.50.32



The path starts on the left and goes up for 45 minutes. All the slopes on this hike are in this section. The rest of the path is practically flat all the way and very pleasant. You will pass under the "Ilet Flamand" waterfalls (hold onto the safety line so as not to slip) before reaching the Lataniers cross-roads, then the water catchment where you will see magnificent gorges with pools where you can swim at the end. To the left of the gorges is the start of the path to Ilet des Orangers. The Ilet des Oranges path begins with a narrow zigzag and goes up to the islet. The return journey is by the same path, or you can go as far as Roche Plate (1 hour 45) or Cayenne (1 hour 45).



You may see Reunion Harriers and tropicbirds. You will look over the Rivière des Galets, Le Port, Les Deux Bras and Rivière Saint-Suzanne.



Practical information: It is best to leave at dawn for this hike, which is very long. This hike is not advised for anyone suffering from vertigo or afraid of heights.

14 km

max. 983 m

min. 441 m

3758 m

-3218 m
Starting point

Réunion
Lat : -20.9797
Lng : 55.3458
0 m
1 informations complémentaires
Skill