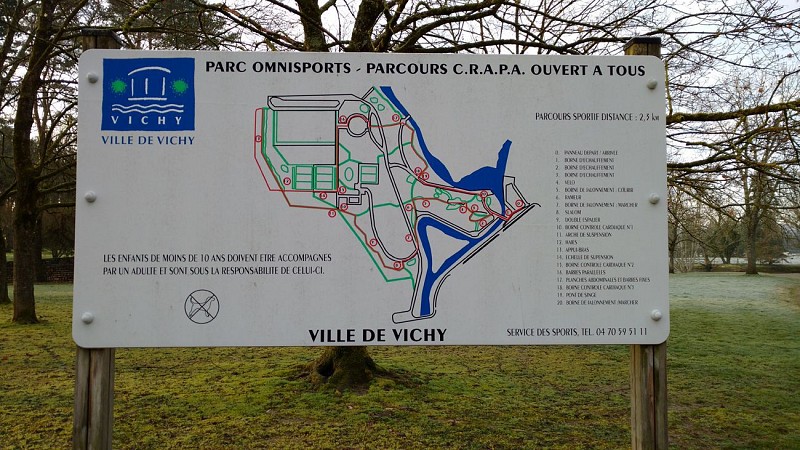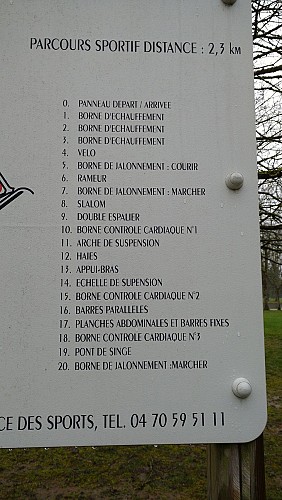 Credit : Vichy Tourist Office
In French, C.R.A.P.A. stands for Circuit rustique aménagé de plein air (outdoor rustic run). It is an obstacle course with a length of 2.3 kilometers through the Parc Omnisports (sports park) Pierre Coulon .
It is stepped with fitness exercises alternating with recovery times, all in a pleasant setting made of clearings, groves and meandering lazy river.
The departure of the run is located in the car park of the Palais du Lac, in the southeast of the Pierre Coulon Arena.
On the course, changes of direction at intersections are indicated by blue triangular arrows.
2.3 km

max. 256 m

min. 250 m

36 m

-36 m

Altimetric profile

Accessibility