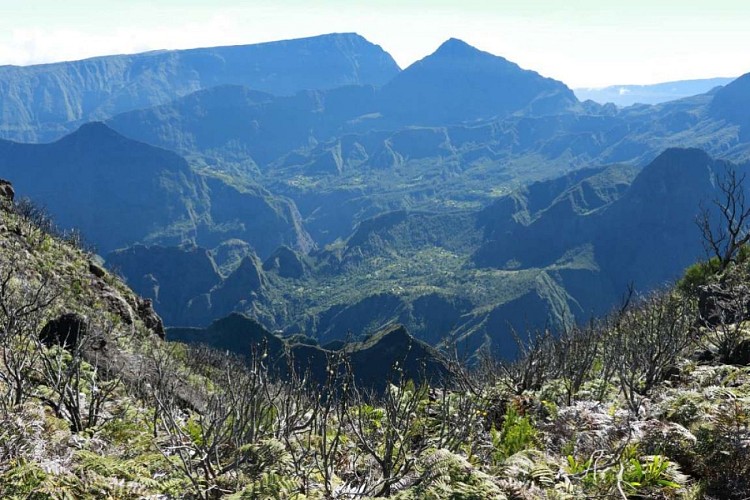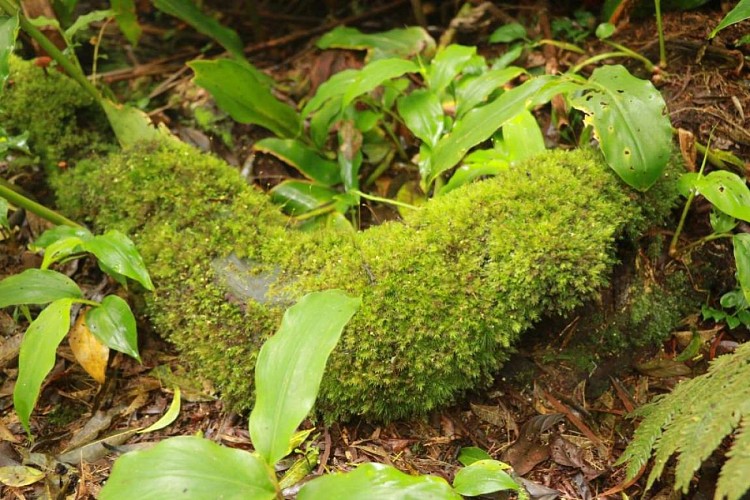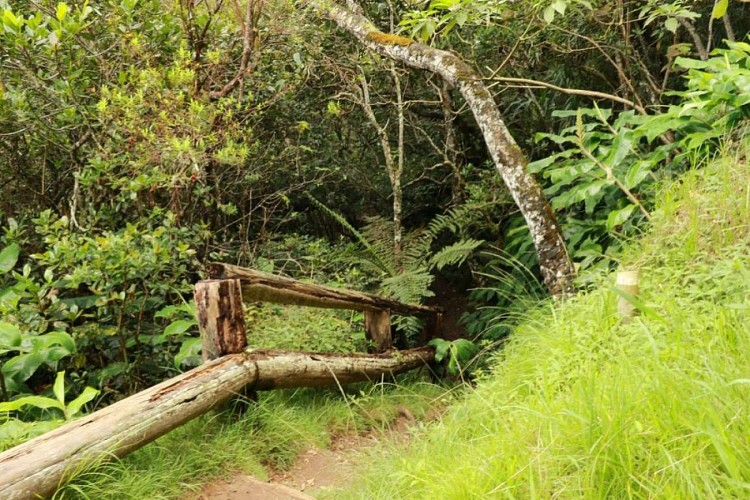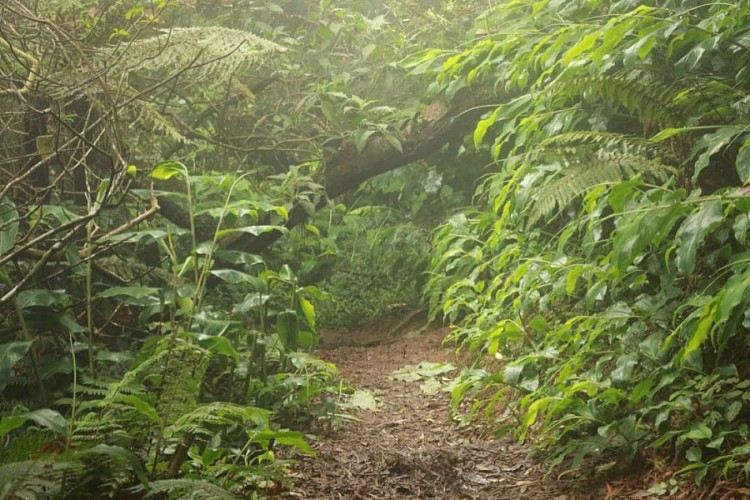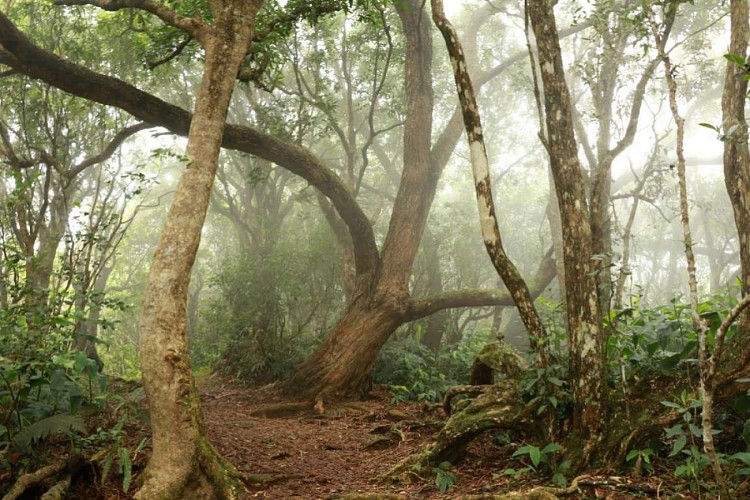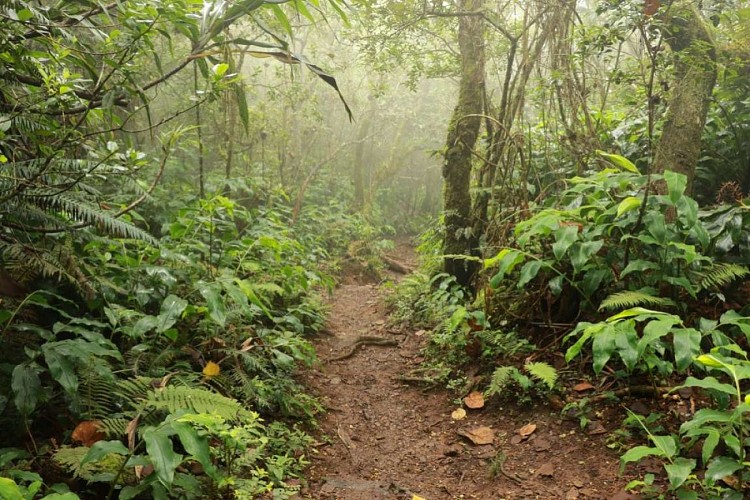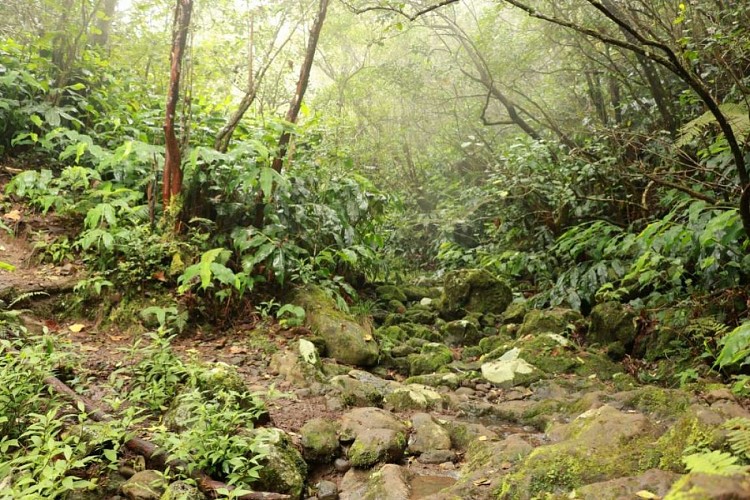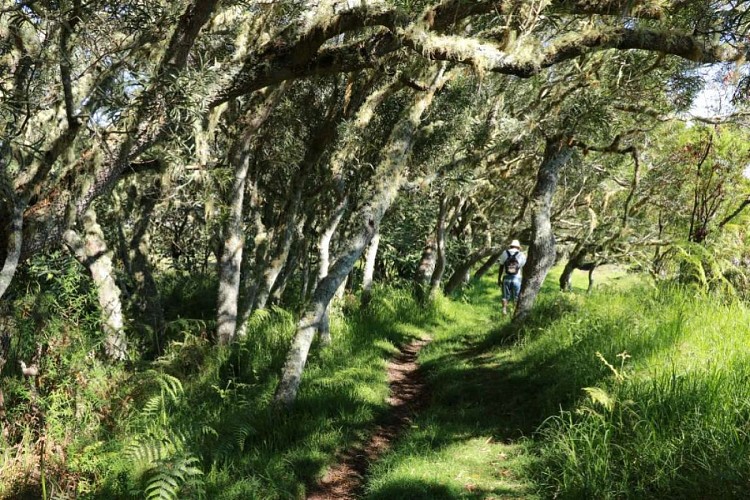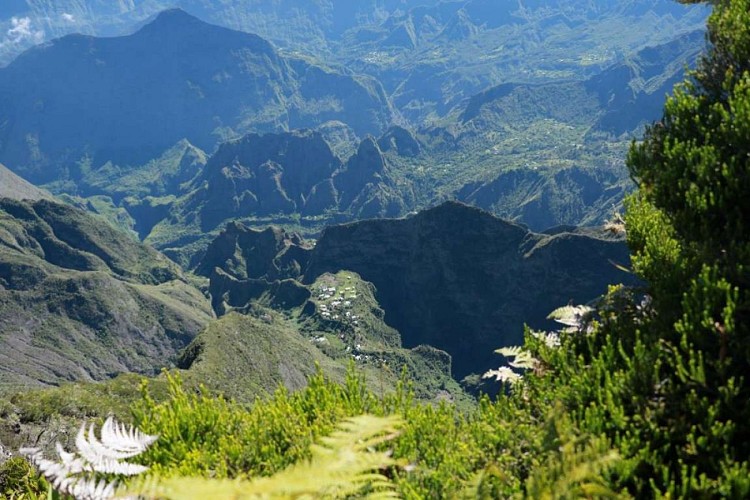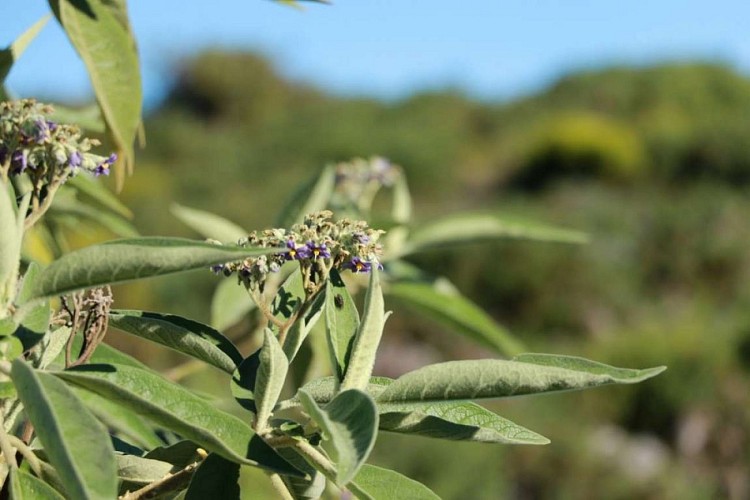 Ilet Alcide, via the Piton des Orangers and the Route Oméga from Le Maïdo
DURATION: 5-6 hours round trip

SIGNS: WHITE AND YELLOW

ITINERARY

To begin this lovely walk, you need to go to Le Maïdo. When you arrive, park in the car park leading to Mafate. You will begin your ascent here. Walk across the basalt lava slabs, using the white marks as a reference point until the Sentier Roche Plate begins. There will be two paths at that point: one that goes down to the creek and another to the left. Take the one to the left, reference point: several rocks lie at the beginning of the path. Continue straight ahead, along the edge of the rampart, pass Piton Fougères and make the most of the magnificent views of the Cirque de Mafate!



Having admired the views, continue on the path and it will be engulfed into a beautiful "bois de couleurs" forest. Turn right at the sign for Ilet Alcide. You can stop for a moment at the Dos d'Ane and Roche Ecrite viewing point. Continue and pass via the islet, cross it and follow the sign for "Route des Cryptomérias" and "Sentier de Cambour". You will reach a cross-roads, take the Sentier de Cambour until the track. Follow this track (very winding) until the Tête Dure firewall, marked by a concrete roundabout and a fire hydrant.



Follow the track with the firewall in the direction of the rampart. Turn off to the right after passing the middle of the slope and continue on the Piste des 1800 Nord, which crosses another firewall and joins the Maïdo road. Turn left at the road and continue until the car park, taking short cuts across the zigzag path when you can.



A beautiful hike awaits you!
18 km

max. 2030 m

min. 1425 m

999 m

-999 m

Altimetric profile
Starting point
Sentier de Roche Plate
Haut de Saint-Paul
Lat : -21.0637
Lng : 55.3824
0 m

Parking Messe Maïdo
Route Forestière n°8 du Maïdo 97460 Saint-Paul
Lat : -21.0625
Lng : 55.3758
0 m

Point de vue Panoramique
Sentier de Roche Plate 97460 Saint-Paul
Lat : -21.0632
Lng : 55.3828
0 m

Point de vue Panoramique sur Mafate & Riviere des Galets
Canalisation des Orangers 97460 Saint-Paul
Lat : -21.0233
Lng : 55.3899
0 m

Point de vue panoramique sur Mafate
Unnamed Road 97460 Saint-Paul
Lat : -21.0499
Lng : 55.381
0 m

Point de vue sur Dos d'Ane & Roche Ecrite
Sentier Oméga 97460 Saint-Paul
Lat : -21.0143
Lng : 55.3874
0 m
1 informations complémentaires