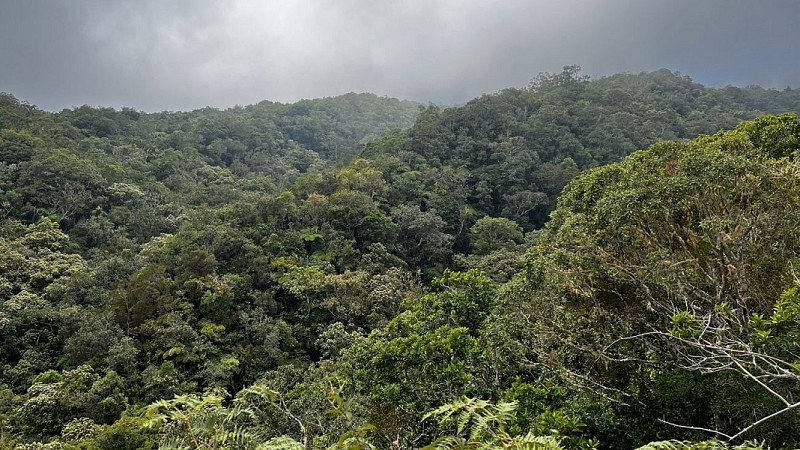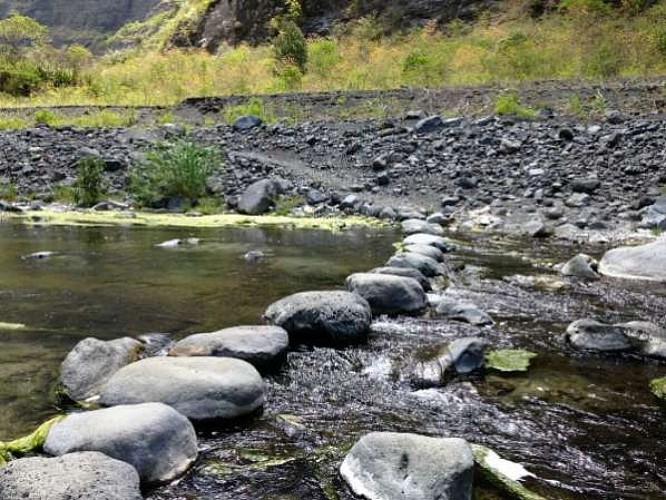 From Sans Souci to Deux Bras
DURATION: 7 hours



ITINERARY

This route is, without doubt, the best way of entering the Cirque de Mafate without too much difficulty, with breathtaking views all along the aqueduct. Like a photographer's lens, as you advance along the path, the îlets de Mafate are gradually revealed to you.



From Sans-Souci: Leave your car near the Tamil temple in the village of Sans-Souci. You will see a bus stop nearby, take the Kar'Ouest (line 8.5) and get off at the "Citerne Rouge" bus stop. The path will be on your left. After 1 hour of ascent, you will link up with the Canalisation des Orangers path, a horizontal channel that is 13 km long and 1-2 metres wide, overlooking the Rivière des Galets, 400-500 metres below. After 4 hours walking you can take a rest at the Captage (Channel) des Orangers (1,000m). Situated in a canyon with very narrow walls, this channel collects the water from the Orangers and Grand'Mère ravines, providing drinking water for much of the town of Saint-Paul.



When you have finished your refreshing break, take the direction of Ilet des Lataniers, Rivière des Galets, then Deux-Bras. On arriving at Deux-Bras, you can take the 4X4 and ask to be dropped at the entrance to Sans-Souci. Walk up for around 30 minutes and you will find yourself near the Tamil Temple where you left your car.



HISTORICAL FOCUS

In the beginning this aqueduct began at the Ilet des Orangers where there were numerous fruit trees growing at the time, it appears. Several trees still grow there with bitter fruit resembling small oranges, known locally as "bigarades". This is one possible explanation of the origin of the name of the islet, as is the presence in former times of the chief maroon "Orange" in this same place. He set up camp on the end of a piece of land that was difficult to access, surrounded by the Ravine Grand'Mère to the east and the Ravine des Orangers to the west. It was at this islet where maroon resistance was the most tenacious.



Currently around 20 families share the two parallel plateaus, the edge of the rampart and the lower part on the Roche Plate path.
21 km

max. 798 m

min. 250 m

999 m

-999 m

Altimetric profile

Accessibility
Starting point
Chemin des Orangers
Mafate
Lat : -20.9798
Lng : 55.3459
0 m

Point de vue Panorama Source/ Rivière des Galets
Canalisation des Orangers
Lat : -21.0091
Lng : 55.3797
0 m

Point de vue sur Bassins
Canalisation des Orangers
Lat : -21.0377
Lng : 55.393
0 m
1 informations complémentaires
Skill
Very Experienced Hikers