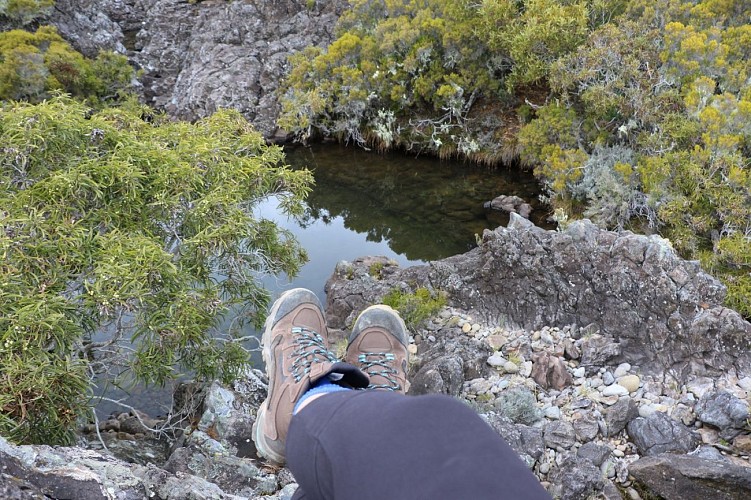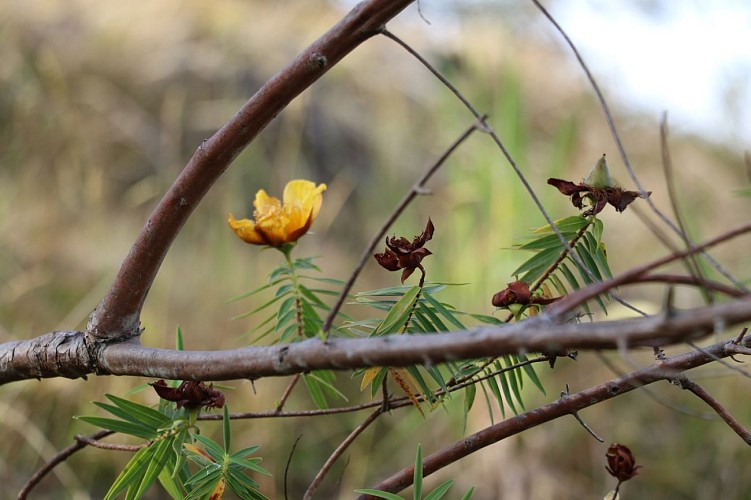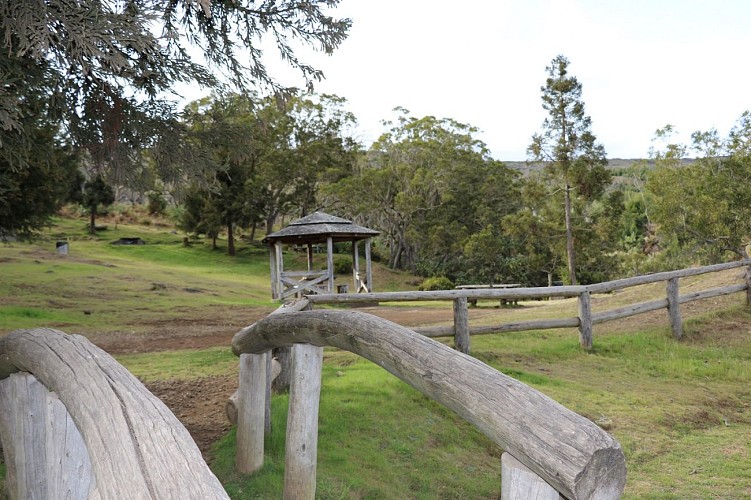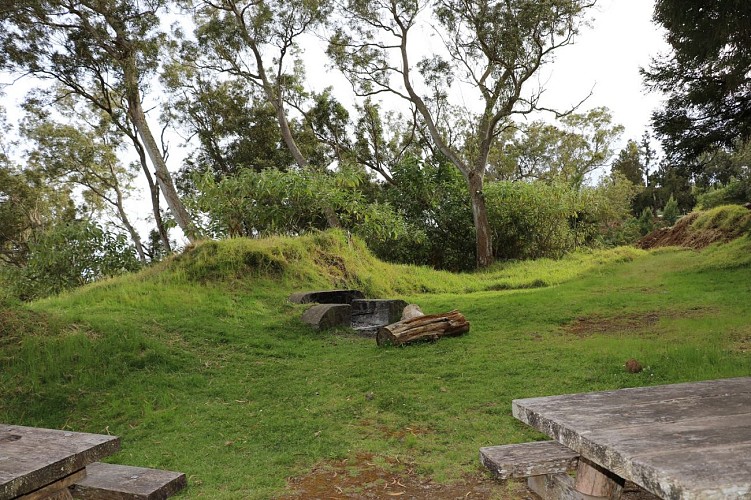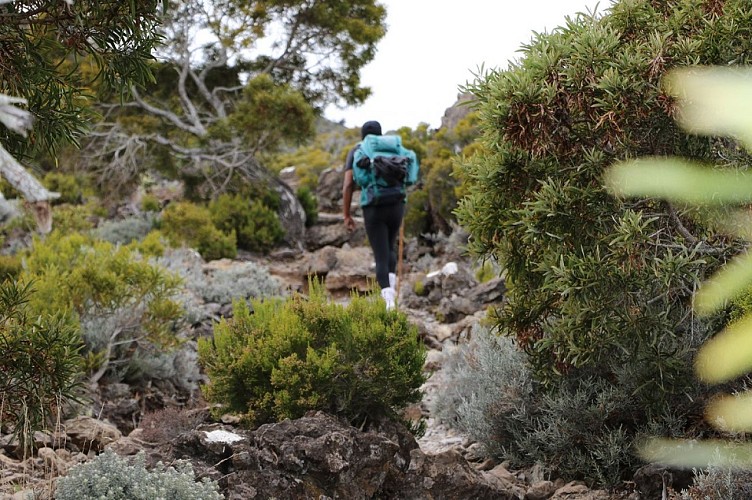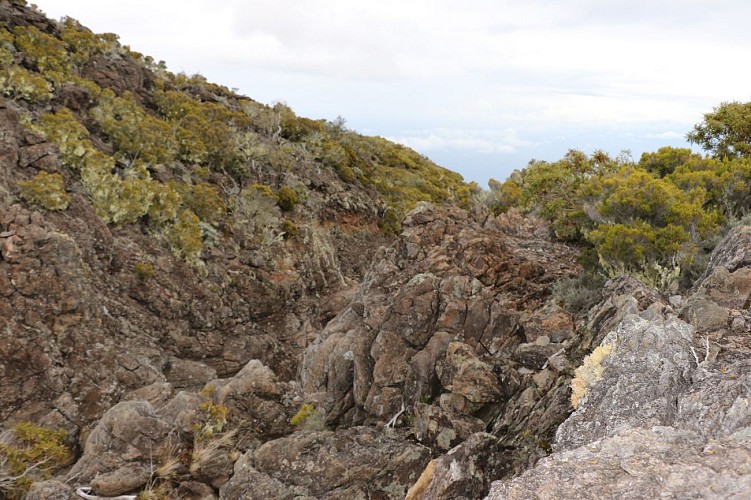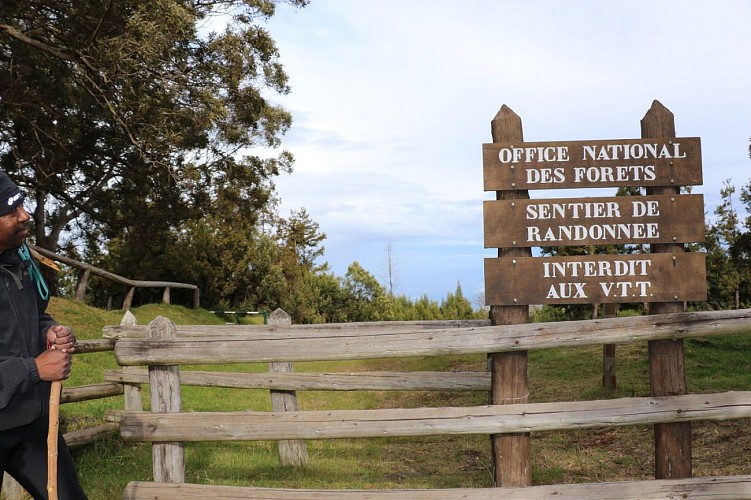 La Glacière from Trois-Bassins
DURATION: 8 hours round trip

Ascents / Descents: 720m



ITINERARY

You must go very high up to access the history of the maroons; up to a mountainous area hostile to settlements and yet the path we will take is sprinkled with places that marked the dramatic history, which is not devoid of meaning, to understand the human history of this island: that of slavery.



The hike begins at the Gîte des Tamarins, in the commune of Trois-Bassins, in the western highlands, via a reasonably moderate slope until the Glacière. It was in caves, called glaciers, that the ice that formed in the winter was stored, on the tops of the ponds. Later, for a more efficient operation, stone wells were built. The ice, compacted in 25 kg blocks, was carried on the backs of men "down below" and then sold. Next, we will continue towards the Piton Rouge; a remarkable place where maroons lived and died. From there, we will go down again to the Route des Tamarins. This hike is also an opportunity to experience the flora and the geomorphological environment of La Réunion's mountains.



The difficulty that you might meet is the terrain, which is very stony.

48 km

max. 2567 m

min. 1716 m

2899 m

-2903 m
Starting point
RF6
Réunion
Lat : -21.1157
Lng : 55.3585
0 m

Parking de canton des Colimaçons
Proche ravine Fond Simanbry
RF6 Réunion
Lat : -21.1161
Lng : 55.3577
0 m

Carverne de la Glacière
Sentier de la glacière Réunion
Lat : -21.1083
Lng : 55.3974
0 m

Point de vue sur la côte Ouest
Unnamed Road Réunion
Lat : -21.1339
Lng : 55.3898
0 m

Carverne Piton Rouge
Unnamed Road Réunion
Lat : -21.1369
Lng : 55.3893
0 m
1 informations complémentaires