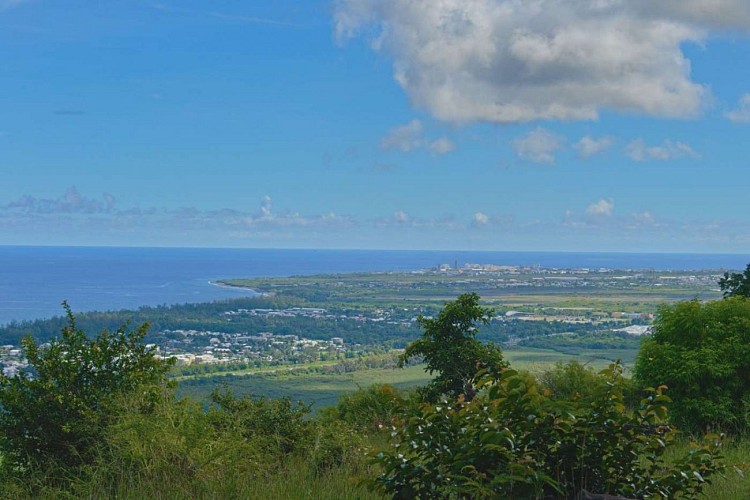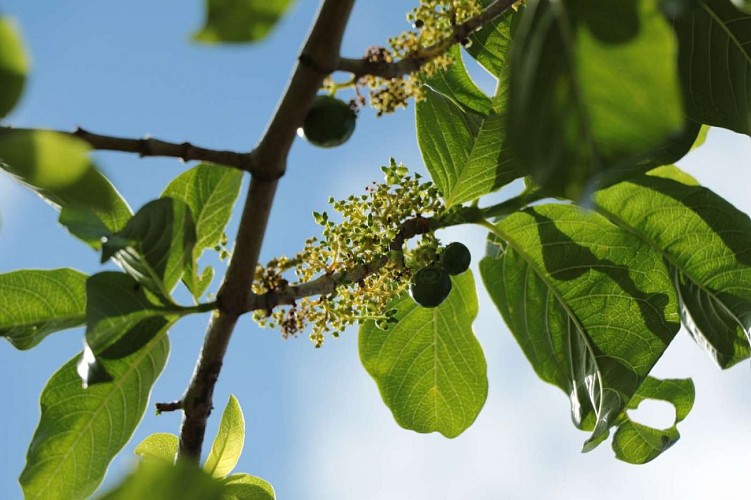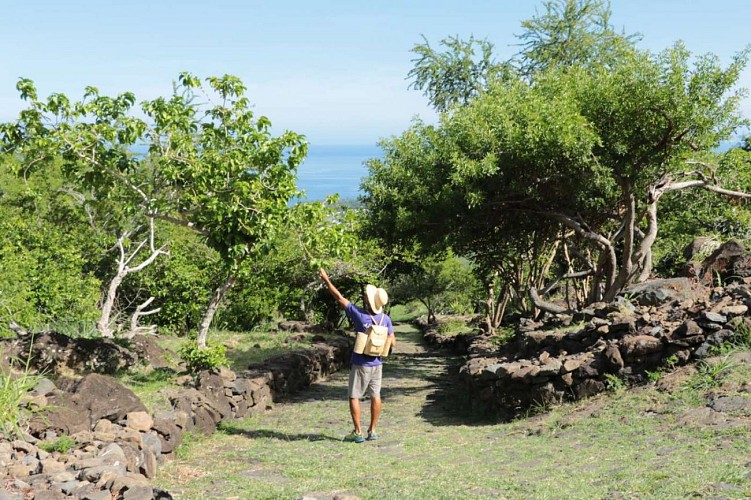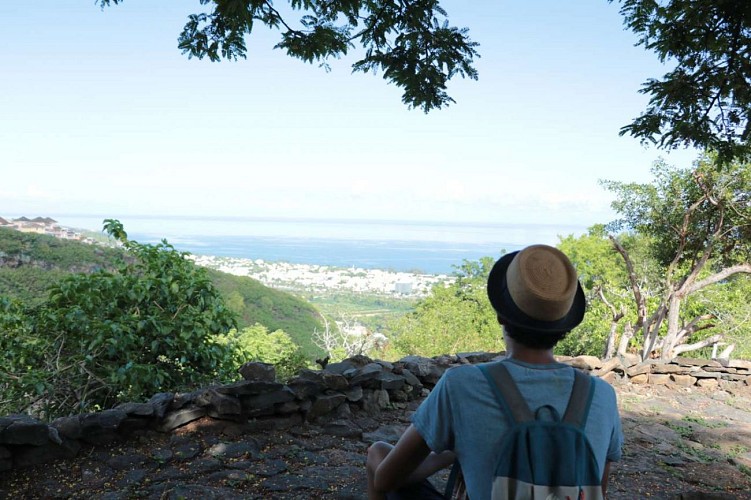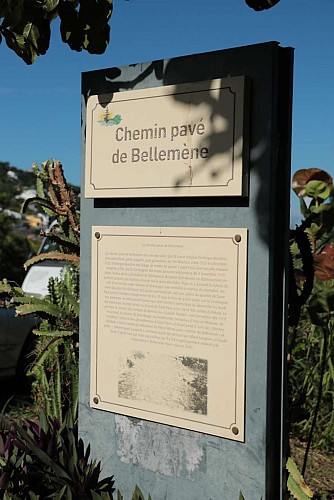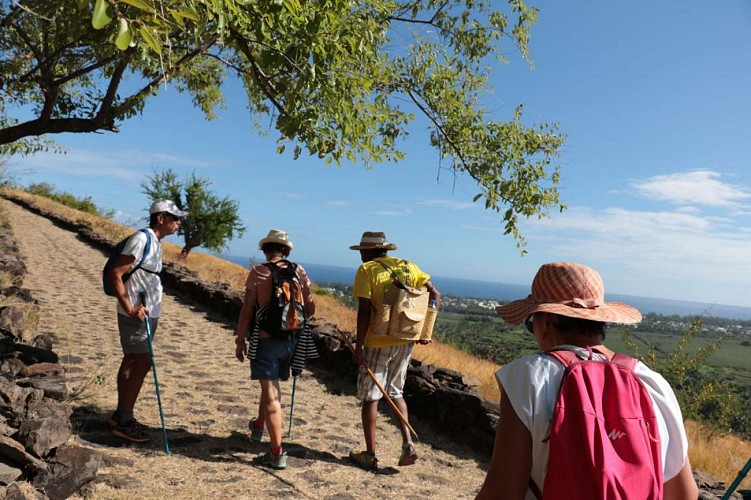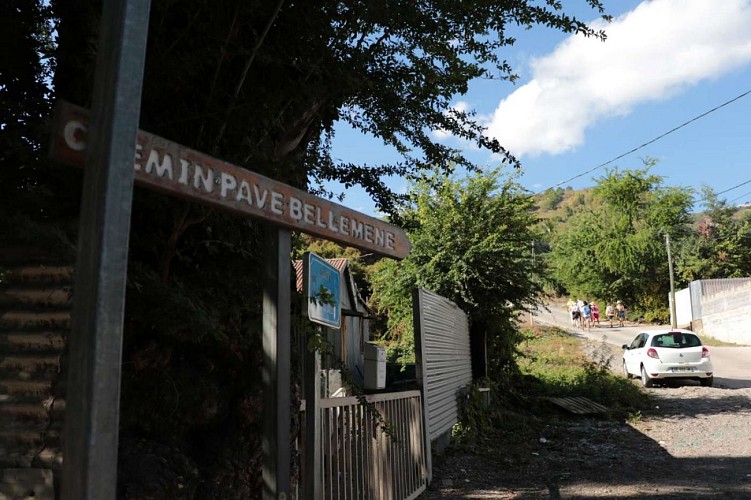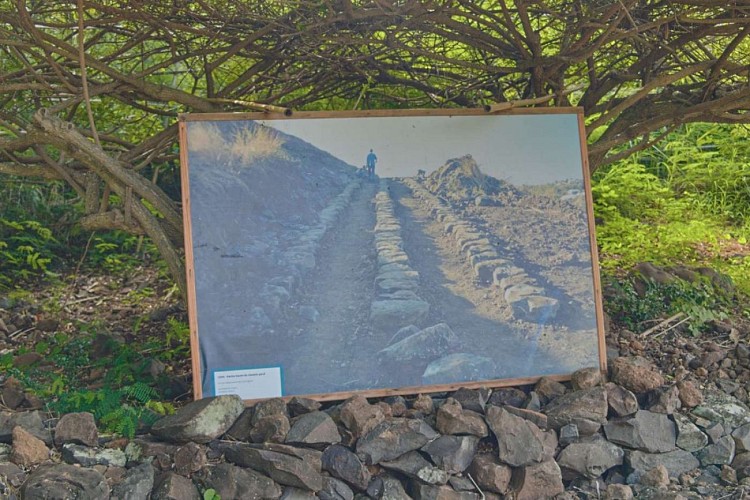 DURATION: 1 hour round trip



ITINERARY

On this historic walk, you will discover one of Saint-Paul's oldest paved paths. This path is very well kept and offers magnificent views over Saint-Paul bay.



To go there, take the Tour des Roches road (along the water mill). To help you get your bearings, you will see mango fields and several places where you can park your car. Walk a little to the 'Bouillon' bus stop, which is opposite the "Allée des Cocos" snack bar. You cannot get lost, a wooden sign indicates the direction you should take to join the Bellemène paved path. Walk alongside the shop and into the housing estate, keep following the signs and don't leave the "white" path until you reach the entrance to the path. After the last metal house, you will be following in the footsteps of the local people, where carts pulled by cattle, or other transportation, used to take this route to go to Bellemène. All along your ascent, you will be surrounded by tropical plants (sugar-apple trees, flamboyant trees, tamarind trees. jujube, etc.) and spectacular views over Saint-Paul bay and the beautiful mountains. Take the same path to return!



HISTORICAL FOCUS

In 1719, three paths linking the Hauts de Saint-Paul were paved by Deforges-Boucher, to facilitate the passage of horses and draught oxen. The paved Bellemène path, in former times called "Montée d'Hibon" was used frequently until the 1970s. There is a story or legend that Marie Elixène de Lanux, Leconte de Lisle's muse, used this path to go to Saint-Paul. And these lines written by the poet come to mind: "Under a cloud of light chiffon chill, every Sunday morning, you would go to town in a wicker palankin, over the paths of the hill." The ascent, which lasts 30-40 minutes, enables you to get to Bellemène, in the Hauts de Saint-Paul, offering you a progressively more magnificent view over the Saint-Paul coastline, from the Cap La Houssaye to the town of Le Port.



Practical info: you will need good walking shoes, a hat, water and sun cream! We advise you to walk this path when the weather is cloudy, because it is not shady, so take a sun hat and especially some water.



Advice: We advise you to stop at the Auberge du Pavé when you reach the end of the paved path, and enjoy a delicious lunch before taking to the path again to walk off your food!
1.1 km

max. 239 m

min. 53 m

315 m

-17 m

Altimetric profile

Accessibility
Starting point
58 Chemin des Cedres
Haut de Saint-Paul
Lat : -21.0108
Lng : 55.2894
0 m

Auberge du Pavé
L'auberge du Pavé fait restauration le soir, sur réservation, (possibilité...Read more
121 Chemin Pave - Ch des Cedres 97460 Saint-Paul / Saint-Gilles
Lat : -21.0158
Lng : 55.2934
0 m
1 informations complémentaires