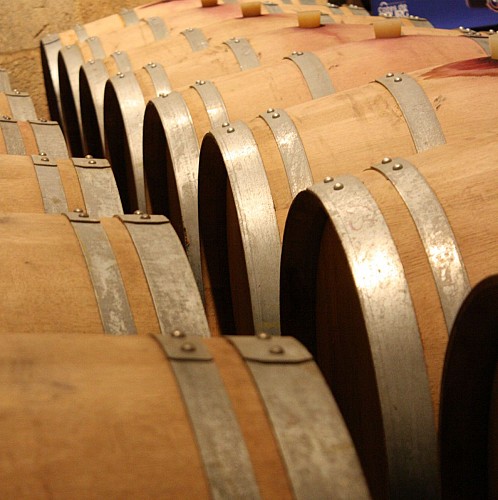 Organic wine tour & bicycle #2
Start from the Tourist Office of Bourg.

After you left the office, pass in front of the church "Saint Géronce", and climb up the street "Général Peychaud". Tunr on the left road "route de Cambes", and follow it until the stop sign. Be carefull of traffic.

Turn left, ride down to the "Corniche" road. Pass in front of the old wine cellar « Brouette ». After the climb, turn right to "Château Les Rocques". Continue on this road then turn left on the road of the "Marchais Nord", going to the town hall of St Seurin de Bourg.

Tunr right to the Château de Côts, and then turn left on the D113e7. At the intersection, you can choose to go at Château Falfas or go on the right and immediately on the left on the D133 to Comps.

Continue on this road until St Ciers de Canesse. Arrived at the church Saint-Jean, you can go at the Château La Graulet (300 meters away) in taking the right or continue the road on the D133 until the crossroad of Cheval blanc.

Turn left to Villeneuve. Be careful while crossing. Go down to the harbor of Roque de Thau. You can discover the Windows onto the estuary which is a pier over the water.

Continue on the Corniche road, straight ahead, and pass by the Windows of the estuary at « Furt » (with the shipwreck) and « Vitescale » (rocks). Continue on the Corniche road. After the coast of « La Reuille », turn right and make step at the church "Notre-Dame de Bayon".

Continue on the Corniche road to the Château Eyquem and the Window of the Estuary. Follow this road until the "Pain de sucre", then turn right after the old wine cellar Brouette. Afterward, take the same road you take to come but in the other way to the Tourist Office.

25 km

max. 71 m

min. 4 m

83 m

-73 m

Altimetric profile
Lodgings nearby