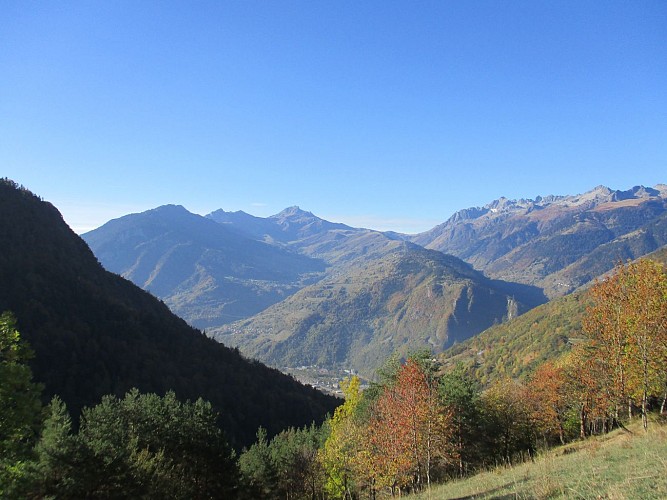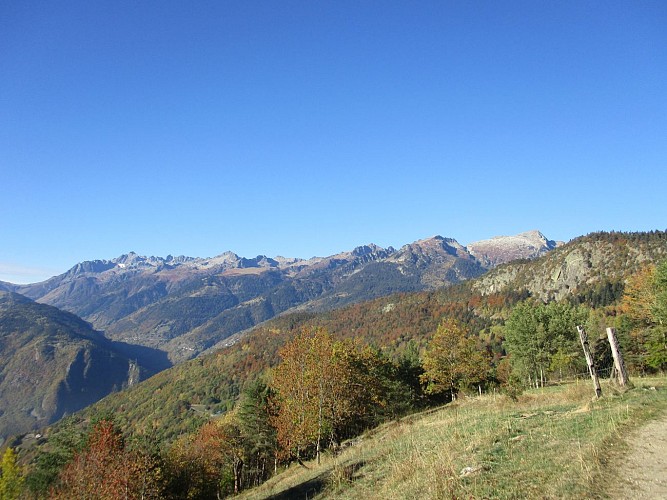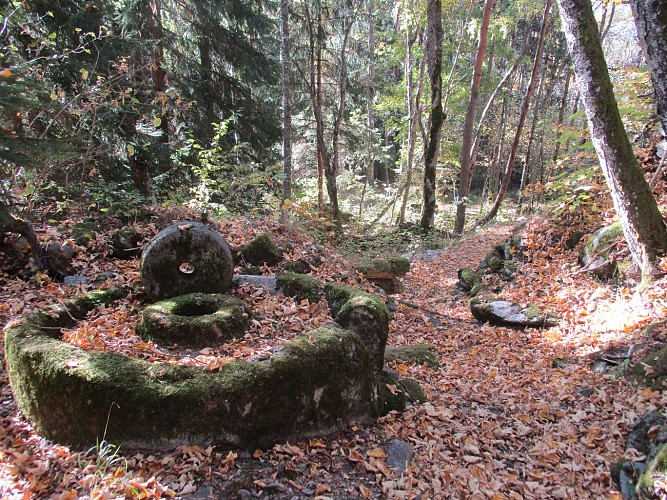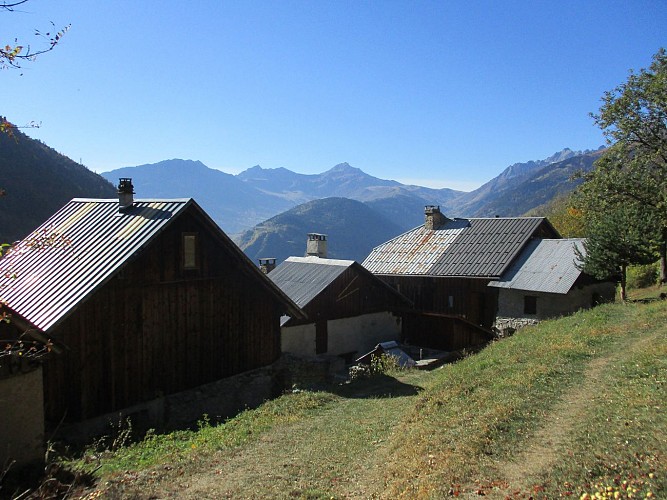 This mid-day mountain route allows you to discover the forest sectors of the Nâves valleys. It does not present any particular difficulty apart from the distance and the significant drop.
It crosses several environments, both forest massifs but also meadows allowing you to appreciate the panoramas which highlight the Morel valley, the Lauzière massif and the Black Horse (2832 m). You will also appreciate the richness and diversity of the local heritage with typical villages or an old mill. This long hike can be done by trained walkers, but is not recommended for novice walkers or those who do not have a minimum condition due to the length and elevation.
From the village of Molençon (1006 m), you will take a segment of the Grand Tour de Tarentaise to La Cudraz (1030 m) and then join the hamlet of Ronchat (1176 m) where you can enjoy the view over the valley of Morel. You will join the road and pass over the bridge of Grand Nant de Nâves where you will take directly to the left to take the path passing near an old mill where millstones of stone are still present, testifying to a past where the mill worked to grind grain. The path will then go up towards the road which leads to the village of Fontaine (1208 m). From there, you will then take the forest path to reach the hamlet of Grand Glaize (1038 m). The Lauzière massif, with the Grand Pic (2,832 m) as its highest point, can be seen from the non-carriage road which passes over the Glaize stream.
In Grand Glaize, you can refuel with water and admire the landscape available to you, in particular on the Black Horse while enjoying a good break before setting off again towards the Hameaux de Glaizette d'en Bas (825 m) and Glaizette d'en Haut (900 m). You will then attack a good climb towards Detchu (1175 m) to reach Molençon by a downhill forest path.
16 km

max. 1417 m

min. 823 m

820 m

800 m

Altimetric profile
Starting point
Hameaux de Fontaine ou Molençon
73260 Nâves
3 informations complémentaires
Open period
From 01/05 to 31/10.