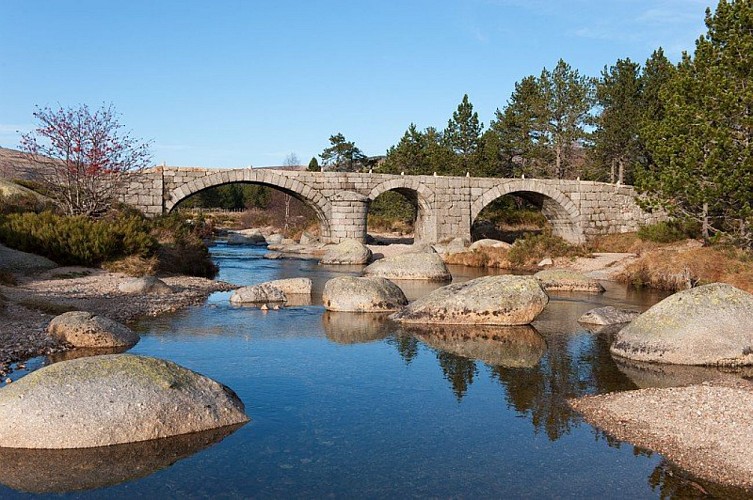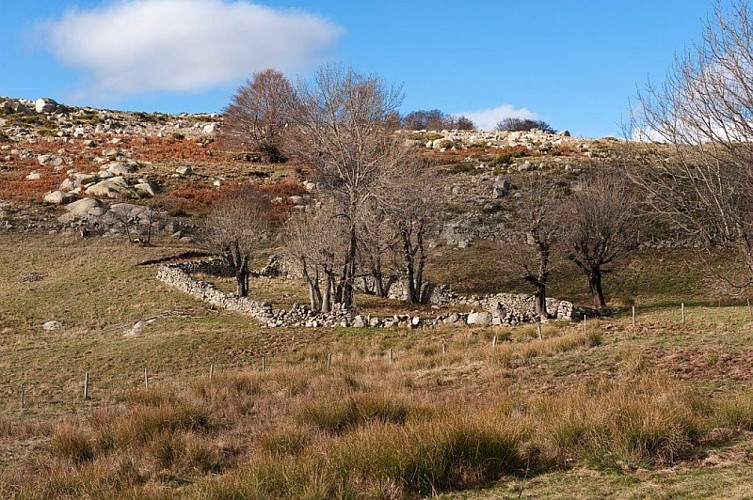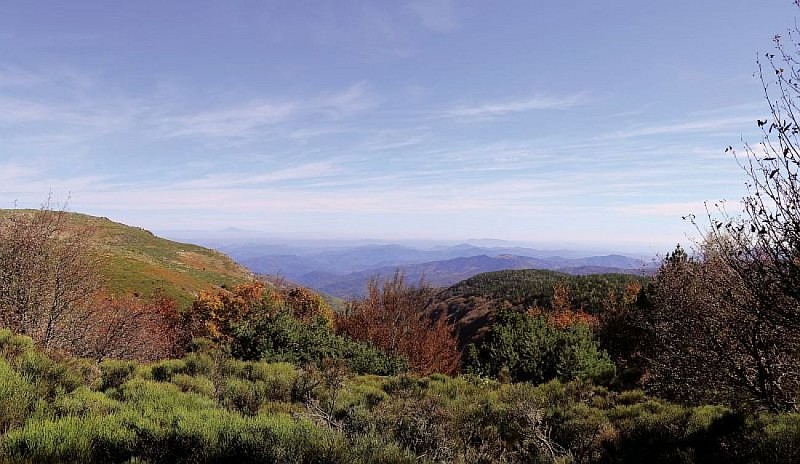 This walk leads you on the draille du Languedoc (track for seasonal livestock migration) to the bends of the river Tarn, exploring the singular built heritage of this granite area.

After the last farm built of granite, turn right as you exit the hamlet onto a paved oxcart track, which goes downhill through large fields. Ford the brook and go back uphill through the beech grove. Go straight ahead at the Col des Rouvières pass. Take the dirt path that joins up with the track before Les Bastides. It climbs through a spruce forest alongside a torrent, then joins up with a track: the draille du Languedoc. At Le Plo de la Nassette, which is the last intersection of drailles before Mont Lozère, take the GR 7-68 straight up the slope. At L'Aubaret, take the GR 7 towards the Pont du Tarn. A short detour leads you to the Pont du Tarn, which you can see through the pine trees. Turn left towards Felgerolles. Before a bend in the river, the path leaves the Tarn behind (on your left) to skirt the Serre de Escoroborats ridge, and joins up with a forestry track that goes downhill to Troubat. Go downhill on the road for 300 m and then take the shortcut across the fields that goes back uphill to Masméjean.
16 km

max. 0 m

min. 0 m

464 m

-464 m

Altimetric profile
Starting point
Lat : 44.3265843
Lng : 3.816474

The Bougès state forest
This covers an area of about 3,300 hectares. Reforestation was carried...Read more
Lat : 44.335572
Lng : 3.833263

The hamlets of L'Aubaret and Troubat
The houses in the hamlets of L'Aubaret and Troubat seem to have emerged...Read more
Lat : 44.346355
Lng : 3.813408
6 informations complémentaires
Ambiance
Typical Mont Lozère hamlets such as L'Aubaret or Troubat, in the central zone of the Cévennes National Park, bear witness to a life of self-sufficiency. At the Pont du Tarn, you can cool off in the pure and invigorating waters of the Tarn, not far from its spring.
Access
5 km from Le Pont-de-Montvert, on the D 998 towards La Croix de Berthel. At La Baraquette, turn off to Masméjean
Advised parking
As you leave the hamlet
Advice
The Alignon ford may be impassable when the river is in flood. If necessary, continue on the road instead. Make sure your equipment is appropriate for the day's weather conditions. Remember that the weather changes quickly in the mountains. Take enough water, wear good shoes and put on a hat. Please close all gates and barriers after yourself.