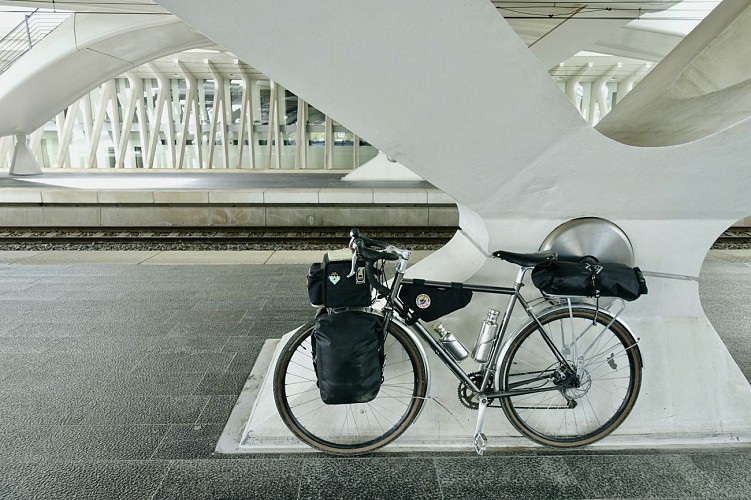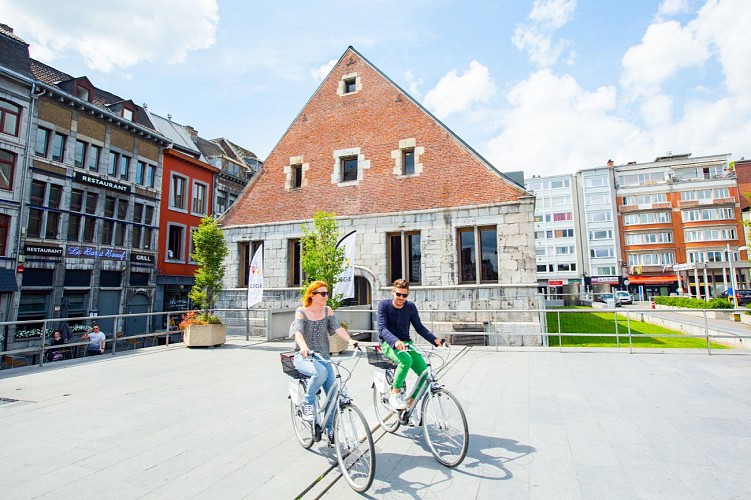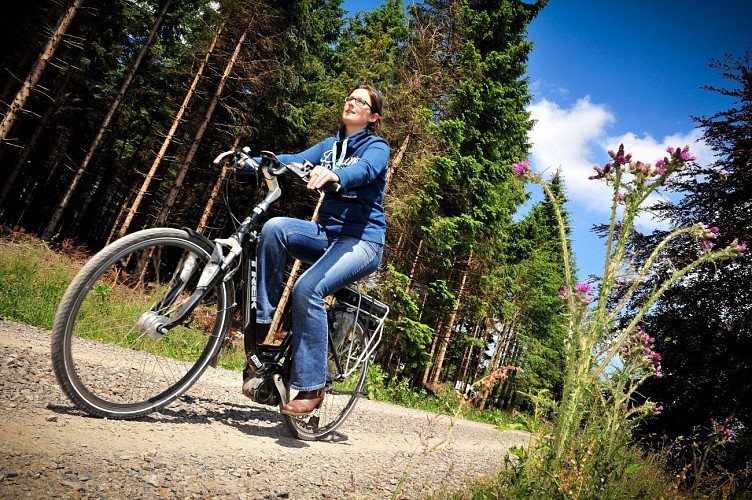 Car Free Style - From Brussels to Liège
Credit : WBT - François Struzik / Simply Human
Enjoy the Hesbaye region between
clear skies, mills and charming farms
This multi day getaway will take you between Brussels and Liège north of the Meuse in the
Hesbaye region, known for its agricultural landscapes and wide open horizons. Nicknamed
'Belgium's bread-basket', this pretty rural region, is as poetic as it's open landscape which
offers unlimited skyscapes and a mosaic of patchwork fields. Brabant Hesbaye and Liège are
characterized by old town centres where traces of their Medieval history are still everywhere:
in farms, castles and Romanesque churches…
Start your adventures with Hélécine and its famous castle located in a magnificent 28 hectares
park, perfect for walks, picnics, games and barbecues. In the castle grounds, there's a nice
brasserie with a riverside terrace to enhance the holiday atmosphere. You can even sample the
Château d'Hélécine beer, brewed at the nearby Jandrain-Jandrenouille brewery.
After your castle visit you cross the town of Orp-Jauche - known in particular for 'boudin vert'
or 'green pudding'. Then the Hannut plateau will offer you an extensive view over the Walloon
farmlands - some of the most monumental of the region. After passing the Hannut region, you
will reach the magnificent Geer valley, scattered with large meadows dotted with poplars and
willows. The Geer is one of the main tributaries on the left bank of the Meuse, meandering to
the marvelous Moulin Castral of Hollogne-Sur-Geer (Windmill). This beautiful route is punctuated
by several nature reserves such as 'Paradise in Orp-le-Petit' or 'Haut-Geer'.
The regions low relief landscapes easily accessible at all levels create a relaxing and enjoyable
route with unexpected surprises along the way.
88 km

max. 193 m

min. 46 m

362 m

-346 m

Altimetric profile

Accessibility