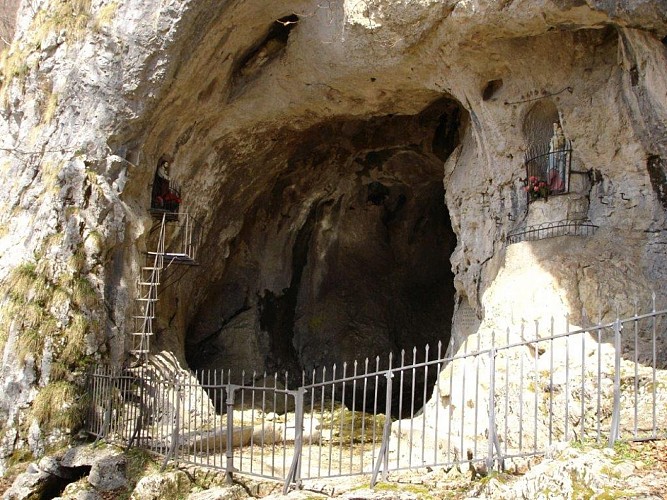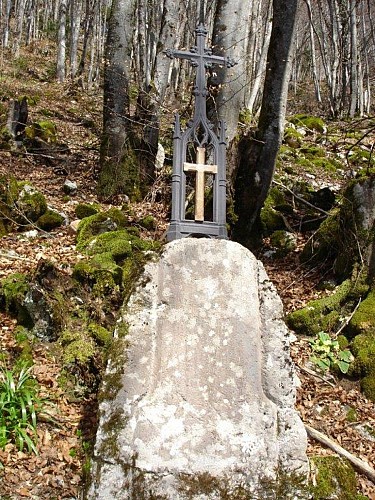 It isn't common to see a site such as Jourdy Cave in our valley. From this vast cavity flows a source of fresh water.
The walk begins with a steep trail and then a small footpath, just as steep. The trail is actually a Way of the Cross, with thirteen stations. You're in for a surprise. The cave has been turned into a sanctuary dedicated to the Holy Family. A flow of fresh air comes up from its depths.

For a long time, Jourdy cave was used as a hiding place for the vicars of Mieussy during the period of terror from 1792 to 1796. There is a plaque fixed to the wall of the cave to display that this sanctuary for the Holy Family was first established on 8th May 1881.
1.9 km

max. 1179 m

min. 875 m

246 m

286 m

Altimetric profile
Starting point
Parking du Jourdy
74440 Mieussy
Lat : 46.141642
Lng : 6.527249
0 m
3 informations complémentaires
Open period
From 15/05 to 15/11.

Subject to favorable snow and weather conditions.