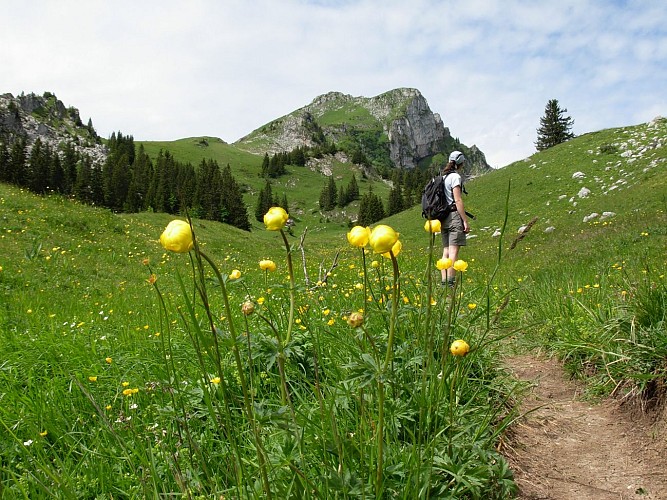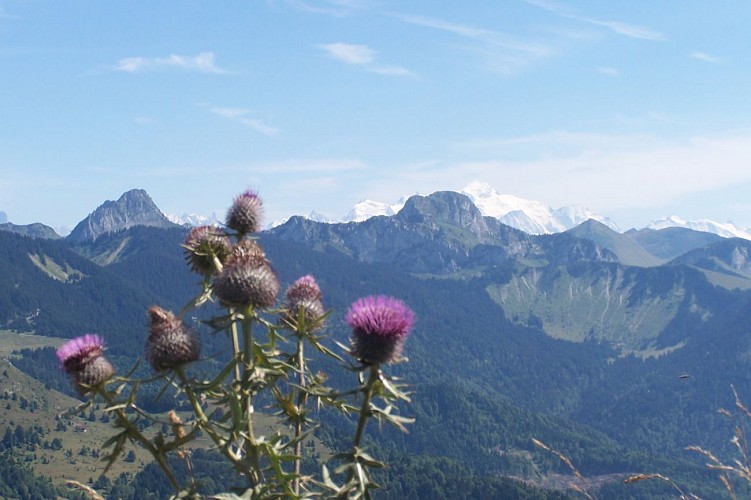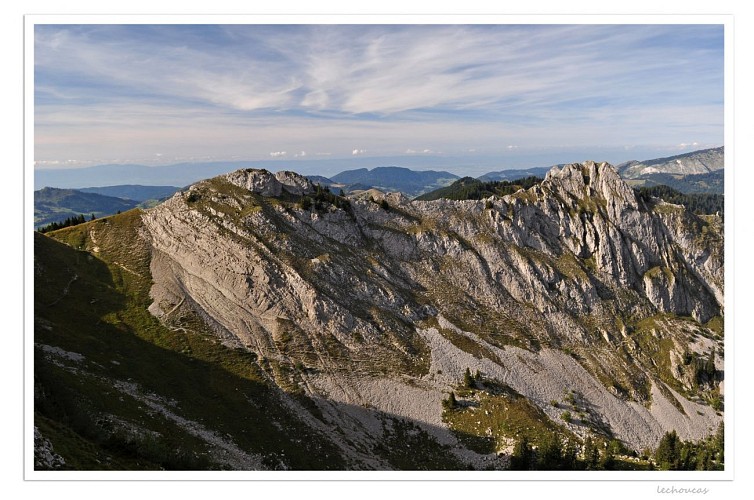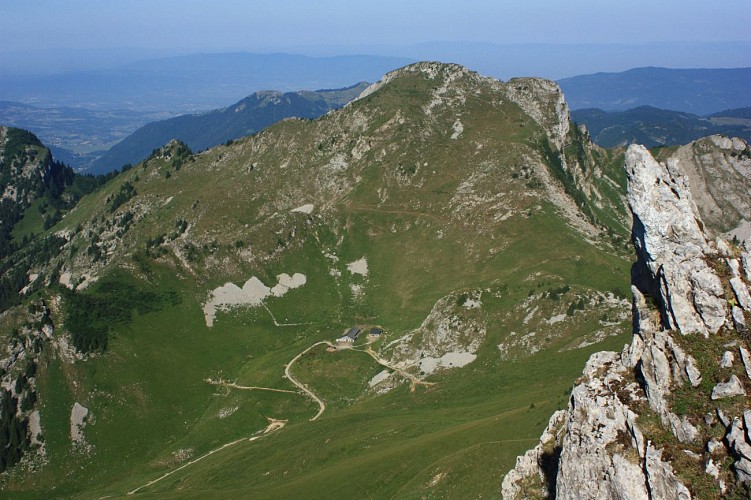 The marmot area: hike in the heart of the hunting preserve, blooming with flowers with magnificent and varied scenery.
Nature and Heritage: the Alpine marmot comes from the same family as squirrels: the sciuridae. It lives at an altitude of between 1000m and 3000m in sun-soaked mountain pastures amongst the stones and scree. It mainly eats plants and drinks dew and water from plants. Listen out for its shrill cry to give the alarm when you're approaching.
Route details: Soon after the Plan des Rasses (Alt. 1250), turn left to Chavan. A straight path takes you up to the forest, you go over a stream then continue through the clearing to Chavan chalet. Views of: Pointe de Chalune, Pointe de Chavasse and Haute-Pointe. From the chalet head towards Haute Pointe (sign) along a trail through the pastures which will lead you to a little watering hole. Follow the steep path slightly to your left up to Col de Chavan (alt. 1757m). Beneath you: Sommand. Opposite: Mont Blanc and the Aravis range. Then take the path on the right along the ridge to reach the summit of Haute Pointe.
Go back down the same route to Col de Chavan. Just before, go along the path on your left (not too sloped at the beginning) to the Combe de Chavannais then Col de Chavannais.
Go back down towards Charmettes chalets (steep slope). Before you reach the chalets, take a path on your right (barrier) to the foot of the stunning cliffs (Roc de la Tournette) then continue to Col des Follys. Go back to your starting point along the path opposite you and it will lead to Plan des Rasses in the Combe d'Herlionnaz.
14 km

max. 0 m

min. 0 m

850 m

850 m
Starting point
Parking du pont de la Joux / Remontées mécaniques La Chèvrerie
74470 Bellevaux
Lat : 46.209166
Lng : 6.576176
0 m

Service area - mobile home - La Chèvrerie
Service area - free year round car park for summer hikes and winter...Read more
Lat : 46.209121
Lng : 6.576229
0 m

Café de la Chèvrerie
Christophe and Nathalie would love to welcome you to their traditional...Read more
Lat : 46.212414
Lng : 6.572303
0 m

Carline Sport
Ski equipment hire, sale and repairs.
Lat : 46.213271
Lng : 6.569985
0 m

La Tête au Moine
In the heart of La Chèvrerie resort at the foot of the mountain...Read more
Lat : 46.212442
Lng : 6.571249
1000 m

Refuge de Chavan
Chalet d'alpage devenu refuge. Rénové et gardé...Read more
Lat : 46.18262
Lng : 6.56326
1600 m
3 informations complémentaires
Open period
From 01/01 to 31/12.

Subject to favorable weather.
Updated by
Office de Tourisme des Alpes du Léman - 02/06/2023
https://www.alpesduleman.com
Report a problem