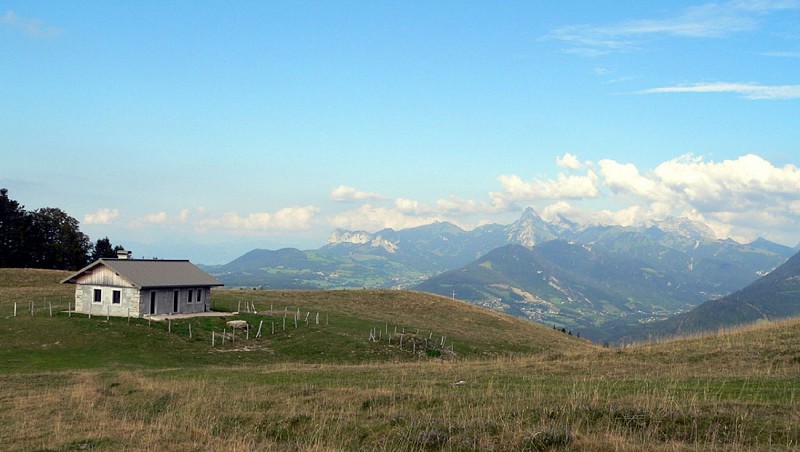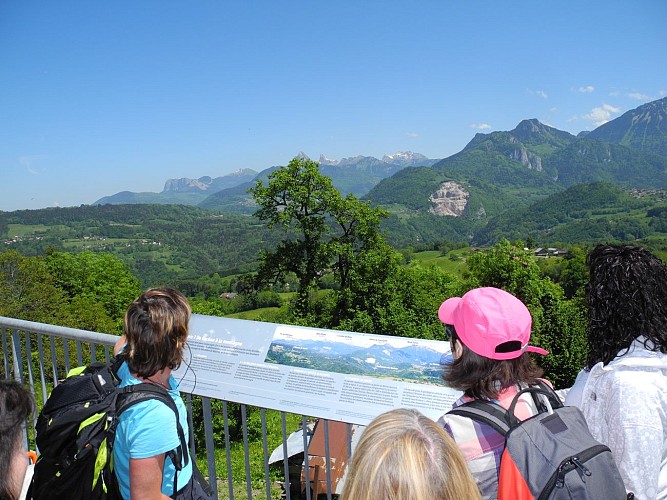 "La Montagne des Soeurs" Hike
La Montagne aux Soeurs lies on the north eastern side of the Swiss Alps. It has incredible views of the scenic Vallée d'Abondance and overlooks Thonon-Les-Bains and Lake Geneva.

Nature and Heritage: you'll see the famous brown and white Abondance cattle, whose "eye patches" set them apart from Montbéliard cattle, on the mountain pastures. The Abondance breed is well suited for the mountains: their hooves provide stability on slopes and they adjust to temperatures well. Their milk is of course used to make our regions' cheese. Please keep your distance from the herds so as not to frighten these kings of the pastures.
Route details: go along the street in front of the church. A few minutes later you will reach an oratory. Turn left to the Granges d'Hermones on the path that leads to the peak of La Montagne aux Soeurs. Admire the view: Bas Chablais, Lake Geneva and to the east, Haut Chablais, Dent d'Oche, Cornettes de Bise, Mémises etc. On your way back take the "Balcons du Léman" GR hiking trail to "Notre Dame d'Hermone par la crête". The sign for "Reyvroz par Chemnoz" will show you where to go on a path on the left through the forest. You'll go past Chemnoz chalet. The trail ends by taking you through the hamlets of Lanversin, Le Bulle and Chez Gaud.
5.2 km

max. 1257 m

min. 828 m

500 m

0 m

Altimetric profile
Starting point
Place de l'Eglise
74200 Reyvroz
Lat : 46.3263
Lng : 6.56031
0 m

La Montagne des Soeurs
La Montagne des Soeurs provides incredible panoramic views of the...Read more
La Montagne des Soeurs 74200 Reyvroz
Lat : 46.3289
Lng : 6.54416
0 m

Reyvroz church
Discover this remarkable church...
Chef-Lieu 74200 Reyvroz
Lat : 46.3255
Lng : 6.56064
0 m

baker's oven - Reyvroz
Former completely renewed baker's oven
Le Chef-Lieu 74200 Reyvroz
Lat : 46.3264
Lng : 6.56073
0 m
4 informations complémentaires
Contact
Phone : 04 50 73 71 53

Email : info@alpesduleman.com

Open period
All year round.

Subject to favorable weather.