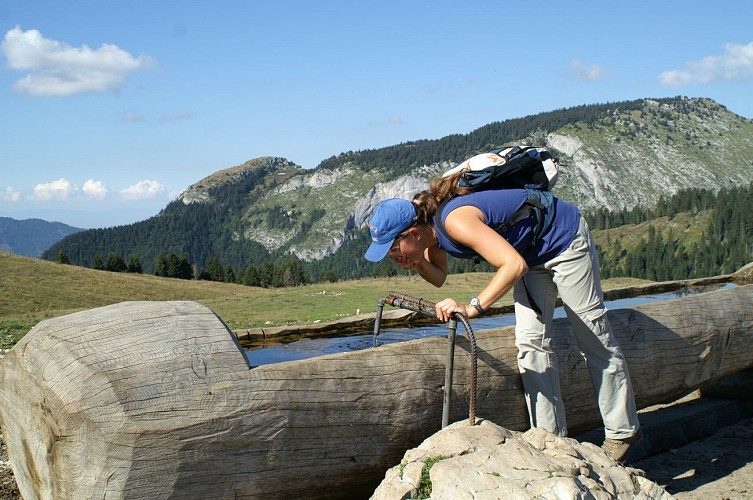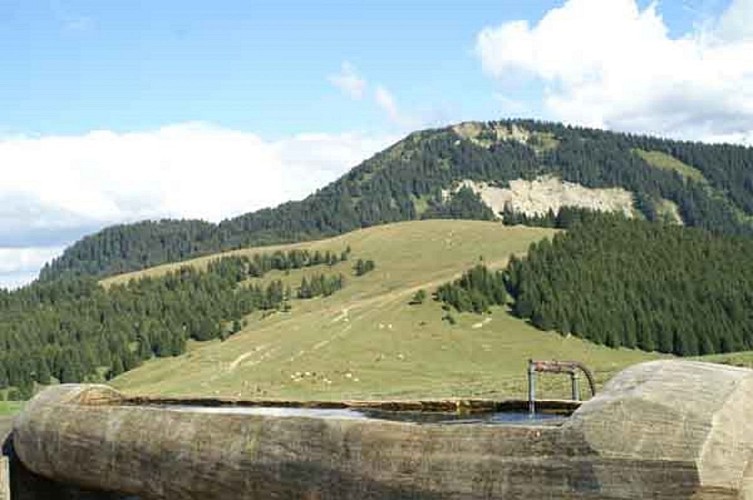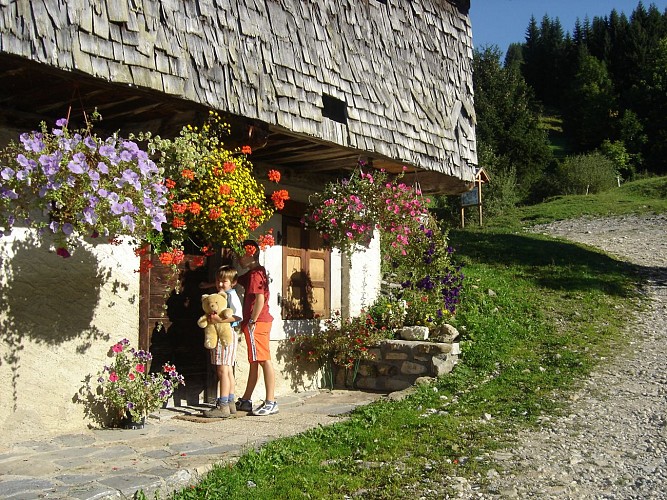 "La Pointe de la Gay" Hike
Experience the enjoyment that comes with exploring the Tré le Saix pastures. Venture into the heart of the Swiss Alps for fabulous views of the Roc d'Enfer.

Nature and Heritage:
The Tré le Saix mountain pastures are ideal for bird watching. Be patient, quiet and look through your binoculars to see bullfinches, yellow-billed choughs (choughs living at altitudes of 4000m), ring ouzels (white breasted thrushes that settle in the Alps) and even black grouse. Find out more about our mountain dwellers at Bellevaux's fauna museum.

Route details:
Walk up the path towards Haute Meille. When you reach the last Haute Meille chalet, turn left, continue for 100m then turn right. Walk along the steep path to Tré le Saix mountain pasture. You'll go past the Moittaz chalets. Once you reach the pastures, turn right towards Pointe de la Gay. You'll go over Col de Vallonet (1548m) and continue towards Pointe de la Gay (wide path in the woodlands). Turn right when you reach the clearing to reach Pointe de la Gay (1801m). From here, you can go back along the same path or go along the ridge (no signposts) to be level with an electricity pylon and reach the Col de Chavannes. Get off the ridge and turn right onto the hillside along a woodland path. This will then lead onto a forest path and you'll pass by a ruin, the Chalet des Bourly (1500m). Continue and turn right towards La Combe and you'll reach the car park.
10 km

max. 1794 m

min. 1081 m

715 m

715 m

Altimetric profile
Starting point
Parking du lac de Vallon La Chèvrerie
74470 Bellevaux
Lat : 46.2191
Lng : 6.55701
0 m

Alpage de Trè-le-Saix
L'Alpage de Trè-le-Saix se situe sur les hauteurs du Lac de Vallon.
Alpage de Tré-le-Saix 74470 Bellevaux
Lat : 46.2345
Lng : 6.54879
0 m

Lake Vallon
Created by a landslide in 1943, lake Vallon keeps secrets steeped...Read more
La Chèvrerie 74470 Bellevaux
Lat : 46.2188
Lng : 6.5578
0 m
5 informations complémentaires
Open period
All year round.

Subject to favorable weather.
Tips
Alpes du Léman maps and hiking guides available in all affiliated Tourist Information centres.