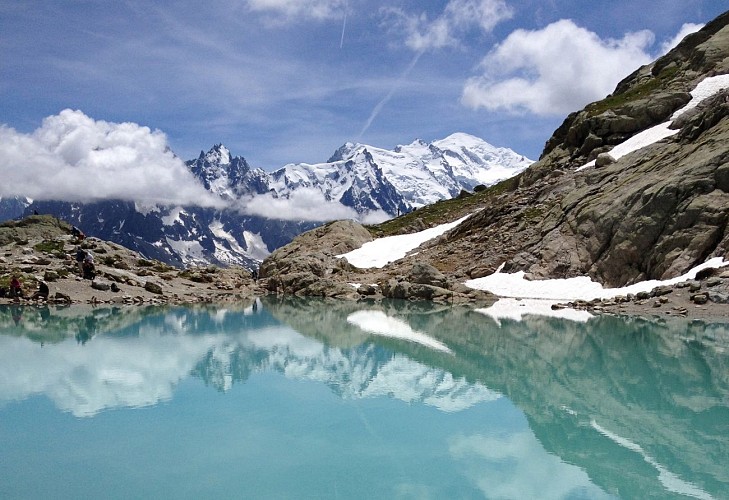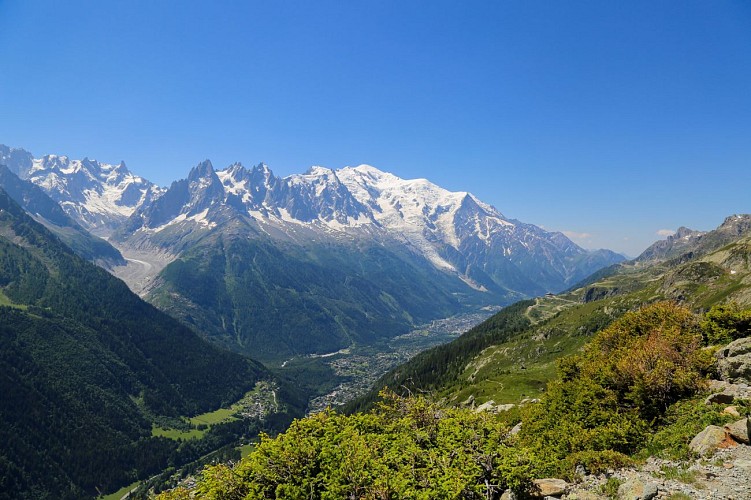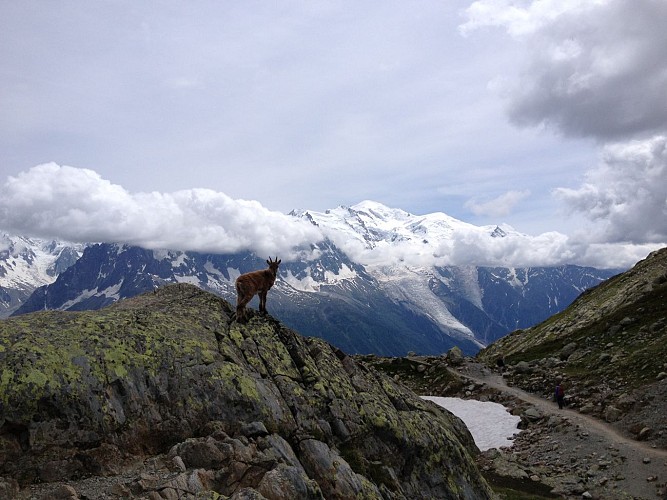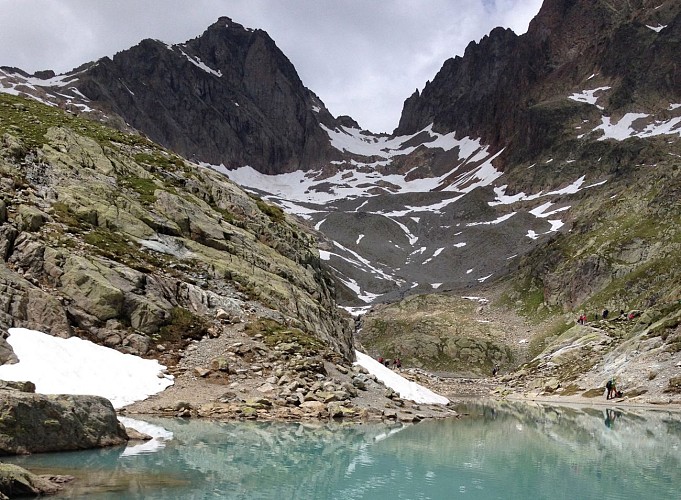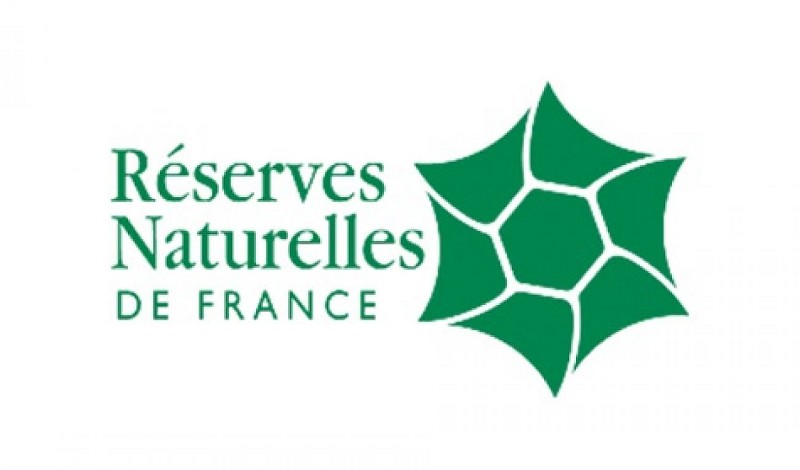 Set in the heart of the Aiguilles Rouges, this beautiful lake, which is often snowcovered, is a wonderful place from which to admire the marvellous views of the Chamonix Aiguilles, les Drus and the Verte.

From the Top of Index Chairlift :
From the gondola lift station, take the path on the right which leads down to the
Lac du Fouet. The path ends up at the bottom of the Combe des Crochues. Going across the hillside brings you to the rocky spur, boundary of the Reserve Naturelle des Aiguilles Rouges, where you will find the Lac Blanc. The path now climbs up across the hillside and once level with a large cairn, you will find the footpath coming from la Flegere which takes you to the refuge and the lake.

From la Flégère mid station :
Starting at the tramway station, go down the combe of la Chavanne. Near the old stables, follow the ski piste on the left which winds its way up the hill and passes close to an old chalet and the Lac de la Flegere (2 027 m). Take the path under the Tete Aubuy, which follows a ridge (small lake) and joins the footpath coming up from Argentiere. The path now gradually becomes flatter, bringing you out at the Lac Blanc.
20 km

max. 2451 m

min. 1252 m

475 m

0 m
Starting point
La Flégère Les Praz
74400 Chamonix-mont-blanc
Lat : 45.9608
Lng : 6.88696
0 m

Flégère cable car and Index lift
From Les Praz village to the Flégère, 1894 m, you will discover two...Read more
35 rte des Tines Les Praz 74400 Chamonix-Mont-Blanc
Lat : 45.9415
Lng : 6.88541
0 m

74400 Chamonix-Mont-Blanc
Lat : 45.9819
Lng : 6.88967
0 m

Argentière 74400 Chamonix-Mont-Blanc
Lat : 45.9817
Lng : 6.89206
0 m

Refuge de la Flégère
Refuge avec vue imprenable.- Gestion des déchets.
Les Praz de Chamonix 74400 Chamonix-Mont-Blanc
0 m

Parking de la Flégère
Chamin de l'école 74400 Chamonix-Mont-Blanc
Lat : 45.9413
Lng : 6.88581
0 m
4 informations complémentaires