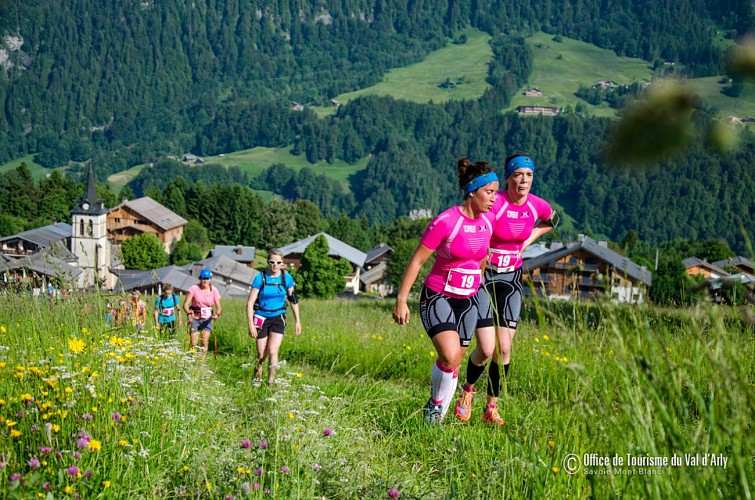 Loop accessible around the village center of Crest-Voland!

This route is taken counter-clockwise.

DEPARTURE: from the tourist office in Crest-Voland.
ROUTE: from the tourist office, cross the road and take the direction of the LE VILLAGE sign post, then turn right onto CHEMIN DE LA COTTUAZ. From there, descend for 800m to LE BIOLLAY and COMBE NOIRE. Then go up to PONT DU MOULIN, LE MOULIN and BALLEVARD. Continue on the heights of the village for 1km to TOVAT, and then descend to LES BÉRETS VERTS. Return to the tourist office.
4.1 km

max. 1328 m

min. 1141 m

185 m

185 m

Altimetric profile
Starting point
73590 Crest-Voland
Lat : 45.795002
Lng : 6.505419

Arly Cîmes Trail - 7th édition
The 7th edition of the Arly Cimes Trail will take place on June 26,...Read more
Lat : 45.793731
Lng : 6.503816

La Grande Bambée trail run
La Giettaz offers the the 2nd edition of its outdoor sporting event...Read more
Lat : 45.861761
Lng : 6.494973
5 informations complémentaires
Reception complements
Duration: between 0h30 and 1h00.
Open period
From 01/06 to 31/10.
Reception conditions for animals
Pets allowed on a leash only.